On Monday, the Ministry of Religious Affairs and Interfaith Harmony presented a summary to the cabinet committee, chaired by Federal Finance Minister Senator Mohammad Ishaq Dar, proposing the Hajj Policy 2023.
The committee approved the policy and agreed to provide $90 million in foreign exchange cover for Hajj operations.
The finance ministry announced in a press statement that the Hajj quota for Pakistan this year is 179,210.
The finance ministry issued a statement stating that Pakistan's hajj quota for the year 2023 is 179,210.
The Government and Private Hajj schemes will have an equal distribution of quota.
Moreover, In 2023, the northern region's tentative Hajj package will be Rs1,175,000/- and the southern regions will be Rs1,165,000/-.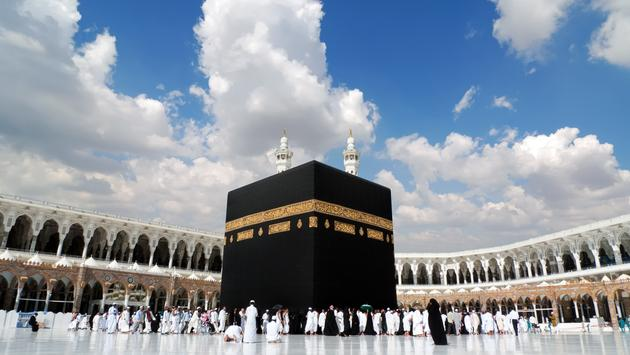 Dollar shortage: 90,000 Pakistanis may not perform Hajj
Due to economic constraints.
The government has decided to allocate half of the Hajj quota to Pakistanis living abroad in an effort to prevent the outflow of approximately $400 million.
According to a finance ministry official:
Saudi Arabia has granted a Hajj quota of 179,210 pilgrims to Pakistan this year.
But due to the country's severe economic limitations, it cannot afford a significant capital flight.
Therefore,
The government has resolved to offer 89,605 spots to non-resident Pakistanis, who may either use the quota themselves or sponsor someone from Pakistan.
Moreover, Officials anticipate that by allocating half of the quota to non-resident Pakistanis, the country could save roughly $400 million.
Grant approved for census, poverty alleviation
The Planning Commission received approval for a Technical Supplementary Grant (TSG) of Rs12 billion from the ECC for conducting the 7th Population & Housing Census.
And the Poverty Alleviation & Social Safety received Rs3,244 million for the National Poverty Graduation Programme (NPGP).
The ECC deferred a summary presented by the Ministry of National Food Security & Research on Urea Fertilizer requirements for the year 2023.
Along with instructions to incorporate recommendations from the committee formed by the ECC on the gas distribution plan, which was headed by Shahid Khaqan Abbasi.
Moreover,
The Ministry of Industries and Production submitted a summary of Solar Panel & Allied Equipment Manufacturing Policy-2023.
And then, that was deferred by the ECC with instructions to review and revise the proposed policy considering input from all stakeholders.
Furthermore, The meeting was attended by several high-level officials:
Which includes:
The Federal Minister for Power, Khurram Dastgir Khan; the Federal Minister for Industries and Production, Syed Murtaza Mahmud; the Federal Minister for Commerce, Syed Naveed Qamar; the Federal Minister for Religious Affairs & Interfaith Harmony, Mufti Abdul Shakoor; Minister of State for Petroleum, Musadik Masood Malik; MNA/Ex-PM, Shahid Khaqan Abbasi; SAPM on Finance, Tariq Bajwa; SAPM on Revenue, Tariq Mehmood Pasha, federal secretaries, and other senior officers.