Sixth grader allegedly ends life by jumping off school building :
A sixth-grade female student at a private school in Hyderabad allegedly killed herself by jumping from the third floor of the building as the school was about to close.
The 12-year-old schoolgirl was shown on video scaling the fence in the third flood corridor, jumping to the ground.
When she died, a crowd of students and school personnel gathered around her body.
A parent informed that when she arrived at the school to pick up her child she saw the frightened environment.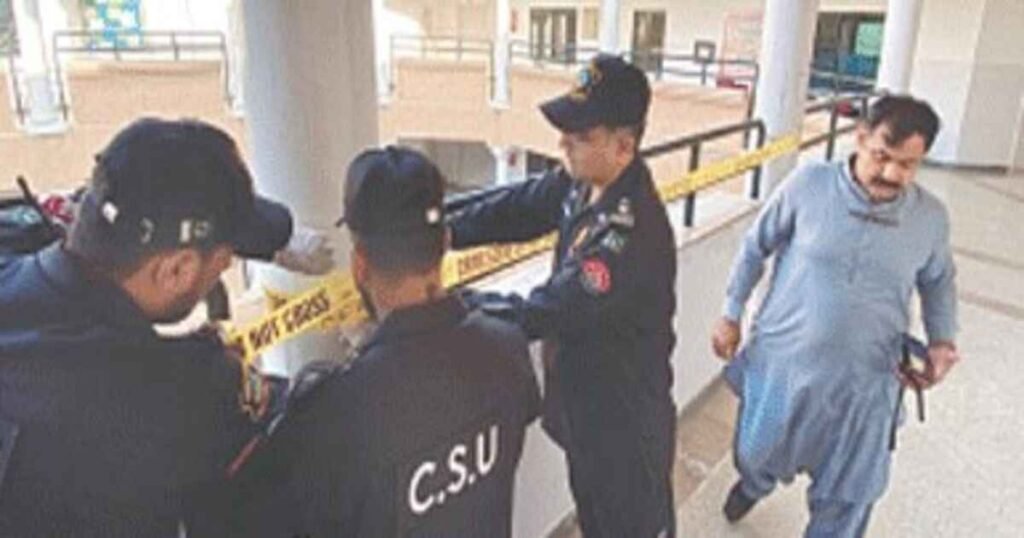 She Added:
"I grabbed my son and left the school in hurry." 
The staff drove the girl's body to Liaquat University Hospital on their own.
The girl's family, along with the school's staff and administrator, rushed to the hospital.
Have a look at the video:
Video showing Sixth Grade Girl ending her life by jumping off the school building
In this regard:
Hyderabad SSP Amjad Ahmed Shaikh announced the formation of a four-person committee to probe the alleged suicide. He stated that ASP Alina Rajpar will chair the committee.
Authorities have started an investigation into the incident, and as a result, school students and staff will be questioned to uncover the circumstances regarding the incident.
Due to the tragedy, the school administration has imposed a three-day closure from February 14 to February 16.
The suicide rate in Pakistan
Suicides account for 0.9% of all fatalities.
According to the World Bank, Pakistan's mortality rate in 2015 was 7.28 per 1000 inhabitants.
In 2015, the suicide rate in Pakistan was over 16 deaths per 100,000 people, nearly 1.5 times the global average. Suicides account for 9.7% of all fatalities.
Also Read: Nine Survivors Pulled Alive Eight Days After Quake