Brad Sherman, the United States representative of California's 32nd congressional district, urged Pakistan's political parties to follow the rulings of the Supreme Court as the ruling alliance refuses to implement the top court's verdict on provincial elections.
Sherman spoke to Pakistan Tehreek-e-Insaf (PTI) Chairman Imran Khan over the phone regarding the SC's order to conduct the Punjab and Khyber Pakhtunkhwa elections.
He encouraged Khan to obey the rule of law and the verdict of the Supreme Court.
Moreover, Sherman shared details of his conversation with the ousted prime minister on Twitter and expressed surprise to know that Khan was working in the wee hours of the morning.
Brad Sherman Tweet
"For democracies to function, the parties must adhere to the rule of law and rulings of the Supreme Court," Sherman Tweeted.
So, The top court's verdict in favor of PTI's demand for new polls in the country after almost a year of demanding it was a victory for the party.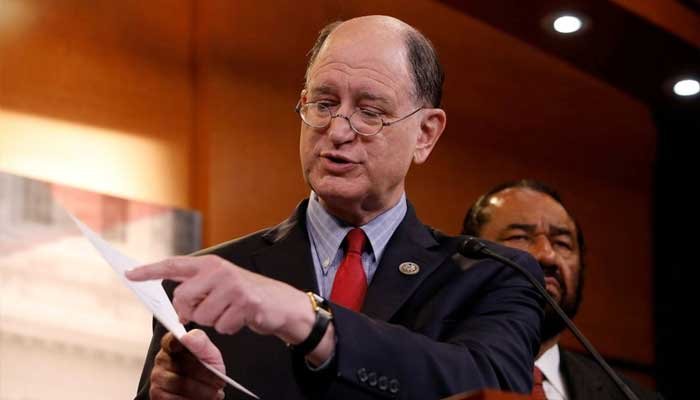 Lately, influential figures and US congressmen have been expressing support for Imran Khan, particularly since his party engaged another lobbying firm in Washington.
Prime Minister Shehbaz Sharif criticised the court's decision
The coalition government is at odds with the Supreme Court after the Election Commission's order to delay the elections in Punjab was declared unconstitutional by a three-judge bench.
During a coalition party meeting on Wednesday, Prime Minister Shehbaz Sharif criticized the court's decision, stating that it was making a mockery of the country's Constitution and law and deciding the fate of the nation with strange decisions.
Also, The meeting discussed various options to respond to the verdict, with PML-N leader Maryam Nawaz advocating for more than just rejecting the decision.
Shehbaz stated that the allied parties also met with the lawyers' community for consultation.
Muhammad Nawaz Sharif and Asif Ali Zardari participated in the meeting through a video link, and Nawaz Sharif and Maryam Nawaz called for a reference to be filed against the judges on the three-member bench.
Also, Other participants in the meeting believed that parliament should assert its supremacy and take a tough stance without an apologetic approach.