Swat blasts death toll rises to 18: Short-circuiting caused blasts
SWAT/ISLAMABAD: The death toll in the mysterious blasts inside the CTD station in Swat increased to 18 on Wednesday morning.
On Monday, the CTD officials linked the blasts with terrorism, but on Tuesday, they termed it an outcome of short-circuiting in the CTD station in Kabal area in Swat Valley.
About 11 policemen, five detainees, and two civilians are among those who lost their lives in the blasts.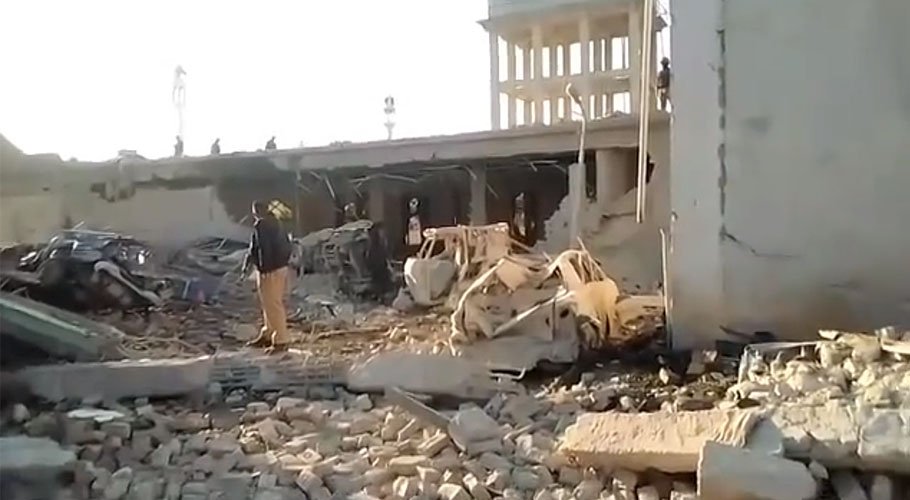 The CTD station collapsed due to the blasts on Monday in Swat Valley in KP.
Meanwhile, over 50 people sustained injuries as several buildings in the
vicinity collapsed.
Inspector General KP Akhtar Hayat Gandapur told the media that experts who
visited the spot did not find any evidence of a militant attack.
He pointed out that the blasts occurred because of the explosive materials
lying inside the CTD center.
IG KP said that the officials were investigating the negligence and
possibilities linked to the blasts.
On Tuesday, a mass funeral was held for the martyred police officers was
held at the Kabal police line. The bodies of the deceased were sent to their
ancestral areas.
Moreover, the K-P government has set up a fact-finding committee to probe
the tragic incident.