Authorities rescue 12 tourists who were stranded in the Neelum valley due to heavy snowfall and an avalanche on Monday.
Due to the heavy snowfall, the tourists, who were Punjab University students visiting the area, became stranded.
Authorities acted quickly to save the travellers who had been buried beneath a large avalanche.
The success of the rescue operations demonstrates the rescue teams' dedication and bravery.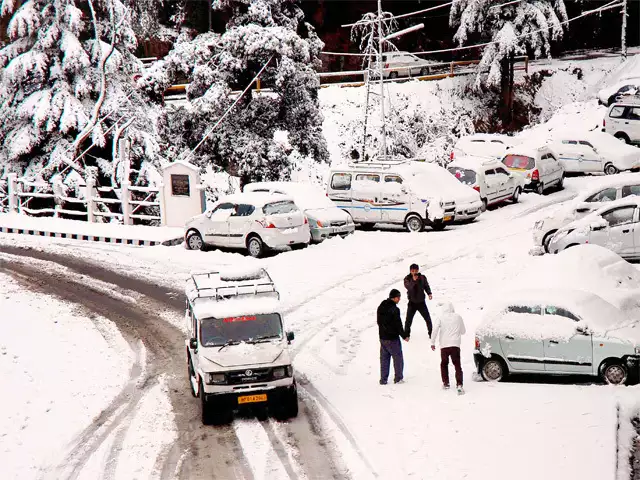 Tourist Throng Hill Stations After Snowfall
Earlier, Following the recent snowfall, tourists and nature lovers from all over the country flocked to the picturesque valleys of upper Khyber Pakhtunkhwa.
Visitors have flocked to Mansehra, Shogran, Kaghan, Naran, and other hill stations as a result of the snowfall in the mountains.
Others had fun sliding down small ascents, while those who like snow and snow-related games had fun throwing snowballs.
The Kaghan Development Authority (KDA) staff, according to sources, remained on the roads with machinery and equipment as directed by the provincial government.
They claimed that officials were stationed throughout Kaghan Valley to respond to any emergencies immediately and around the clock.
Previously, KDA employees used heavy equipment to clear snow from the Mansehra-Naran-Jalkhad (MNJ) Road for residents and visitors.
Tourists were advised to follow safety procedures and must book an experienced driver when travelling to various hill stations.
They were also told to use chains on their tyres when driving on slick roads, according to sources.
Meanwhile, The Pakistan Meteorological Department predicts cold and dry weather in most of the country, with very cold temperatures in the upper parts and north Balochistan.
Hazy conditions are expected to prevail in the upper regions of Punjab, Sindh, and the plains of Khyber Pakhtunkhwa.
Over the last twenty-four hours, the majority of the country has experienced cold, dry weather, with very cold temperatures in north Balochistan.
However, Gilgit-Baltistan experienced isolated bouts of drizzle and snowfall.