A group of four armed robbers stole over Rs59 million from a builder in the Bahadurabad area late on Tuesday night, Police Reported.
The incident occurred near Naheed Superstore around 11 pm when the victim, Raheel Ghaffar, was driving home from his office in Trade Centre, Bahadurabad.
He had placed four cartons containing a total of Rs59,400,000 in the boot of his car.
Two suspects travelling in a car and two others on a motorcycle intercepted his vehicle near Caramel Bakery.
The robbers held Ghaffar and his driver at gunpoint took the vehicle and his cell phone and fled with the money.
Furthermore, The robbers abandoned the vehicle and phone at some distance and took away the money.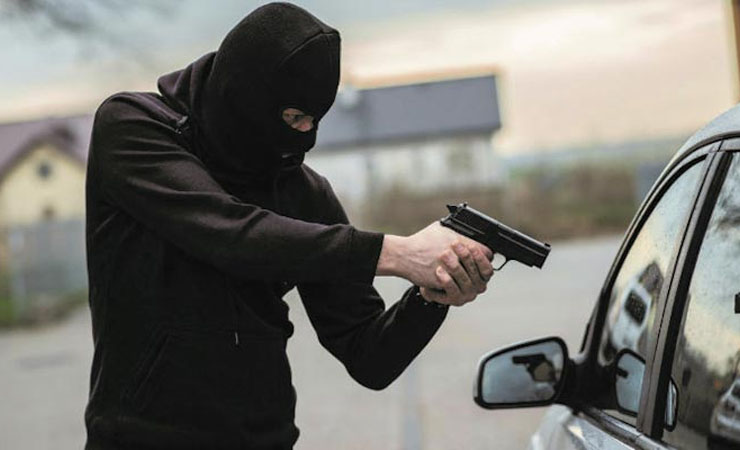 Mr. Ghaffar reported that the robbers appeared to be in their 30s.
Zubair Nazeer Shaikh, East-SSP, expressed hope that the police would soon solve the case, stating that they were working on "technical grounds."
The Bahadurabad police station registered the case under Sections 397 and 34 of the Pakistan Penal Code.
Moreover, When the detectives confronted him as to why he was carrying such a significant quantity without any necessary protection, the builder replied that it was his 'routine'.
The local SHO felt it was an inside job.
"He" stated that someone had tipped off the thieves about the builder who had stored cash in four boxes and kept them in the trunk.
Furthermore, He stated that the detectives were attempting to gather CCTV video as well as using geo-fencing to track down the burglars.