Rear Admiral Saleem takes charge as Naval Commander of Karachi
KARACHI/ISLAMABAD: Rear Admiral Muhammad Saleem assumed the responsibilities as Commander Karachi (COMKAR) on Friday.
The change of Command ceremony was held in Karachi. Rear Admiral Mian Zakirullah Jan gave the Command of Karachi to the newly appointed Commander Karachi Muhammad Saleem.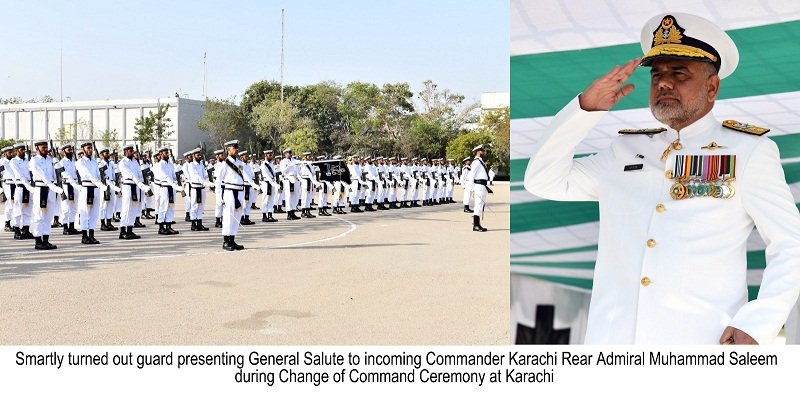 Rear Admiral Muhammad Saleem is a graduate of Pakistan Navy War College, Lahore, and National Defence University, Islamabad.
The Admiral has an illustrious naval career covering a vast experience of various Command and Staff appointments.
In recognition of his meritorious services, the Admiral got Hilal-e-Imtiaz (Military) from the Government of Pakistan.
Pakistan Navy's officers, CPOs/Sailors, and Civilians in the Navy participated in the change of command ceremony.