QUETTA/ISLAMABAD: Prime Minister Shehbaz Sharif today reached Quetta for a day-long visit to evaluate the rehabilitation and relief process of flood-affected areas and people in the province.
PM Shehbaz is holding meetings with the flood victims and he is expected to ensure necessary support for the rehabilitation of people in chilling weather.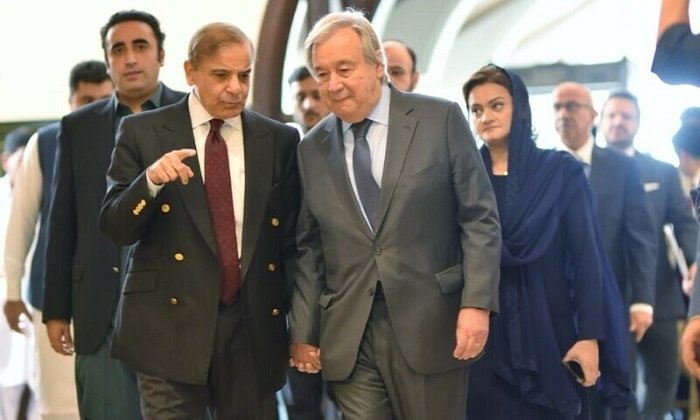 The officials of National Disaster Management Authority will give a presentation to PM Shehbaz on the latest situation in the flood-hit areas.
Federal Information Minister Marriyum Aurangzeb said through Twitter that PM will visit Sohbatpur areas, inspect rehabilitation programmes and also inaugurate the new building of boys government school that was devastated in floods.
Pakistan has sought more assistance from the friendly nations through the United Nations to accomplish the floods rehabilitation tasks.
The government has estimated more than $40 billion losses to infrastructure and economy during the tormenting rains and catastrophic floods in the monsoon season across the country.
More to follow…………….