ISLAMABAD: Prime Minister Shehbaz Sharif today approved the early retirement request of Lt-General Faiz Hamid, Corps Commander of Bahawalpur and former DG ISI.
After the appointment of new army chief General Syed Asim Munir, Lt-General Faiz Hamid applied for early retirement and sent his application to the GHQ in Rawalpindi.
The GHQ recommended Gen. Faiz's application to the Ministry of Defence which forwarded it to Prime Minister of Pakistan for a decision.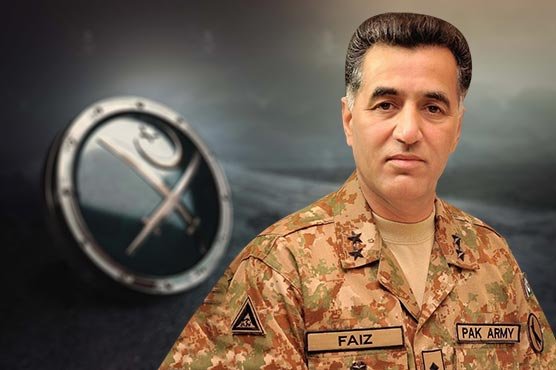 Name of Gen. Faiz was included among six nominated candidates for the appointment of new Chief of Army Staff.
As per original schedule, Lt-General Faiz was supposed to retire on April 30, 2023, but he sought early retirement after change of command in the army.
The name of Lt Gen Faiz Hameed ranked sixth on the list, however, General Asim Munir got the honor to get appointed as the new army chief of Pakistan.
Lt-Gen. Faiz Hamid became controversial when then PM Imran Khan refused his transfer to Peshawar as Corps Commander from DG ISI. Khan wanted to retain Gen. Faiz but army had decided to transfer him from the post of DG ISI and appointed him Peshawar Corps Commander, from where he was again transferred and posted as Bahawalpur Corps Commander.