ISLAMABAD: Prime Minister Shehbaz Sharif today inducted seven more MNAs into his cabinet, expanding the number of cabinet members to 85.
The MNAs, appointed as special assistants to the prime minister, will enjoy the status of Ministers of State. Below is the notification of the appointment of five MNAs.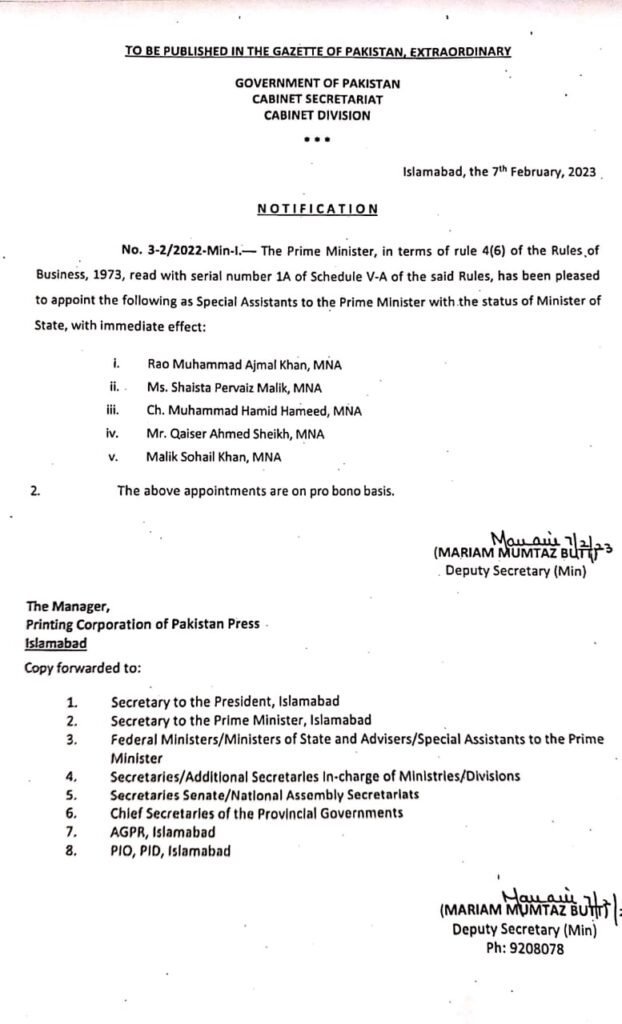 The government, nevertheless, will not pay any pay & perks to the newly appointed seven MNAs as special assistants/Ministers of State.
Importantly, on Feb 7, the Prime Minister appointed five MNAs as special assistants to prime minister with the status of Ministers of State. They are Rao Ajmal, Shaista Parvez, Qaiser Ahmed Sheikh, Muhammad Hamid Hameed and Malik Sohail Khan.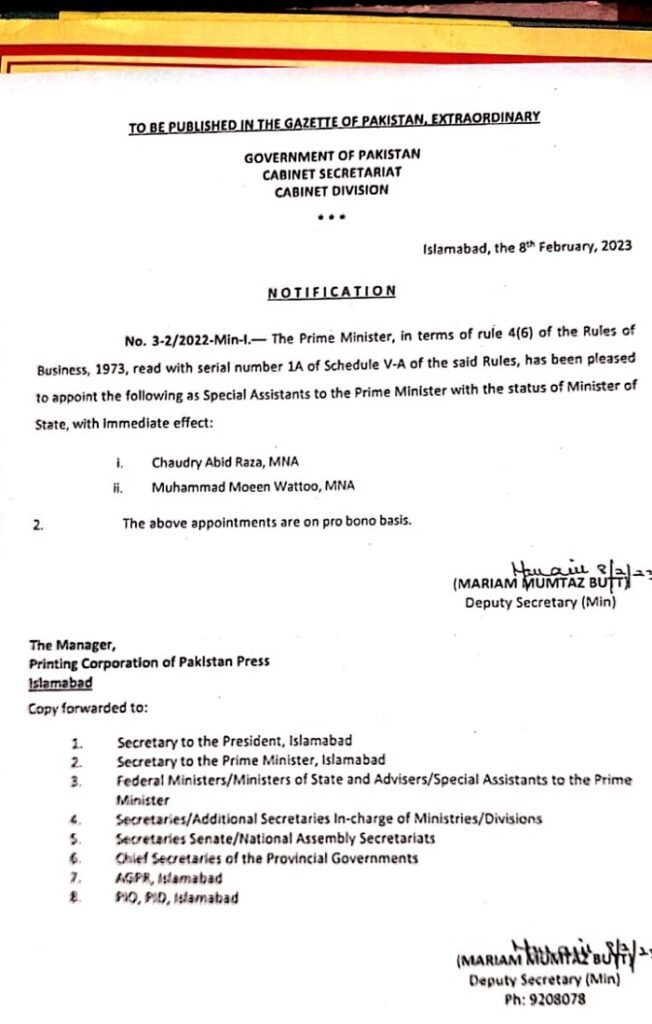 Meanwhile, two more MNAs were included in the cabinet on Feb 8. The two lucky MNAs are Chaudhry Abid Raza and Muhammad Moeen Wattoo.
PTI and other opposition parties have lambasted the Prime Minister and the coalition government for expanding the cabinet at a time when the country was going through very difficult financial and political crises.