ISLAMABAD: Prime Minister Shehbaz Sharif today announced 20-point austerity measures to save Rs 200 billion and minimize the government's expenditures at a time when Pakistan is facing an economic crisis and record high inflation.
PM Shehbaz stated that all the cabinet members will work without pay and perks, their luxury cars will be auctioned, and they will pay their utility bills from their own pockets.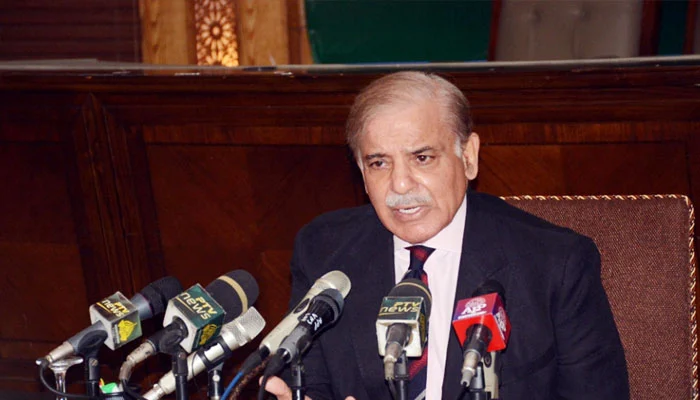 Following are the important austerity measures PM Shehbaz Sharif announced today:
The Austerity Measures
All federal ministers, state ministers, advisers, and special assistants voluntarily decided to work without pay and perks;
All ministers will pay their utility bills _ power, telephone, water, and gas bills from their own resources;
All luxury cars given to cabinet members will be auctioned;
When necessary, ministers will be provided one vehicle for security;
Government officials will travel in economy class and their assistants will not go with them on official tours;
During foreign tours, cabinet members will not stay in five-star hotels;
All ministries, divisions, departments, subdepartments, and independent organisations' current expenditures will see a cut of 15%;
Principal accounting officers of ministries, divisions, departments, subdepartments, and independent organisations will adjust their expenses accordingly;
Government officials will not buy luxury cars till June 2024;
Government officials will only hold official foreign tours if obligatory;
Car allowances for government officers who already have official vehicles will be discontinued;
Cars provided to government officers for security will be taken back;
The Interior Ministry will decide which government officer needs security vehicles;
Zoom conferences will be preferred instead of visiting foreign countries;
To save electricity & gas, offices will open at 7:30 am while less power consuming appliances will be used;
Government officers will not be given more than one plot;
Only one dish will be served at govt meetings, tea and biscuit will be served at other meetings;
Prohibition of food will not be applicable to foreign dignitaries;
Centre, provinces to cut power supply of malls and markets if they don't shut down by 8:30pm;
Townhouses will be constructed for ministers and government officers;
Single treasury account will be established; and
Toshakhana gifts' details will now be available online.