PM and army warn PTI rioters of serious action: Troops to maintain security
ISLAMABAD: Prime Minister Shehbaz Sharif and Pakistan Army warned the PTI's rioters of serious consequences for ransacking public and private properties.
PM Shehbaz that stern action would be taken against the "state's enemies" as he lambasted the PTI for violence that gripped the country soon after the arrest of PTI Chairman Imran Khan in the Al-Qadir Trust corruption case.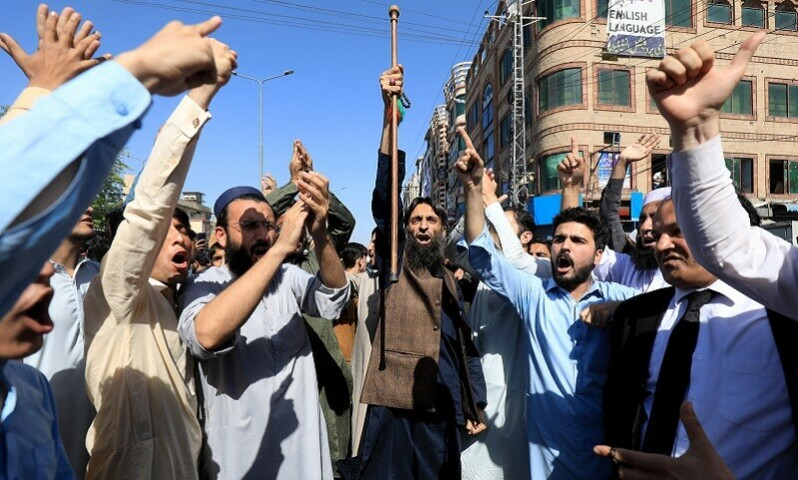 Addressing the nation today, PM said, "The miscreants will be dealt with iron hands. They will be punished according to the law."
Premier urged the PTI protesters to "anti-state activities" forthwith.
Shehbaz Sharif hailed the nation for "rejecting anti-state agenda". He also praised law enforcement agencies, including the military, for showing restraint in the face of violent protests.
Prime Minister accused PTI leadership of instigating a "few hundred armed workers" to attack the Pakistan Army.
Pakistan Army's warning to PTI saboteurs
Meanwhile, the armed forces said that PTI Chairman Imran Khan's arrest would go down in history as a "dark chapter".
In a statement, the ISPR said after Imran Khan's arrest, a "well-thought-out plan" was witnessed in which the army was targetted.
"Soon after [Khan's arrest], there were organised attacks on army properties and installations, and anti-army slogans were raised," the ISPR added.
The ISPR called the PTI leaders "hypocrites" for inciting their workers against the armed forces on the one hand, and other, they were praising the military — in a bid to overshadow their criticism.
"On the one hand, these evil elements vigorously stir up public sentiments to fulfill their narrow and selfish goals and on the other, they do not get tired of highlighting the importance of the army for the country while throwing dust in the eyes of the people. This is an example of hypocrisy."
According to the ISPR, a group of people — draping political garb in their lust for power — have done unprecedented damage to the country that Pakistan's enemies since its inception have not.
"The army showed extreme patience, tolerance, and restraint and without caring about its own reputation worked with extreme patience and endurance in the wider interest of the country."
Meanwhile, troops have been deployed in Islamabad, KP, Punjab, and Balochistan provinces to deal with the rioters and maintain law and order situation.