On Thursday, Former Punjab chief minister and current PML-Q leader Pervaiz Elahi apologised to the family of PTI Leader Fawad Chaudhry, who was arrested earlier this week on sedition-related charges.
In a message to the media earlier today, Elahi chastised PTI officials for "misleading" party leader and former Prime Minister Imran Khan.
The former Punjab chief minister indicated that he had done all possible to encourage the PTI chairman not to dissolve the provincial legislature.
He stated:
"Those who were close to Khan sahab [are responsible] for damaging the roots of the party."
Without mentioning Fawad's Name, He Said:
 "If he was arrested earlier, things would have been better."
Elahi afterward apologised for his remarks and stated that he has known Fawad Chaudhary's family for a long time.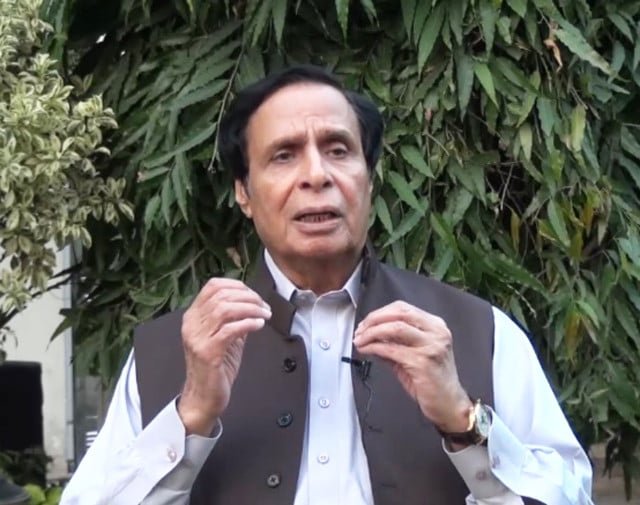 Fawad said:
"My statement caused pain to his family for which I apologise to them."
Earlier,
Lahore police detained PTI leader Fawad Chaudhry early on Wednesday morning.
After he openly criticised the government for wanting to detain Imran Khan.
This astounding development has been confirmed by the police.
Fawad threatened the Election Commission and its members.
And their families in a speech he gave outside Imran Khan's residence in Lahore.
Also Read:
https://thetruthinternational.com/national/pti-leader-fawad-chaudhry-presented-in-islamabad-court-amid-tight-security/