ISLAMABAD: The Pakistan Electronic Media Regulatory Authority has slapped a ban on coverage of terror attacks through TV channels.
In a notification issued today, PEMRA said: "It has been observed with a concern that despite repeated directives satellite TV channels are unable to comply with provisions of the Electronic Media Code of Conduct-2015."
The authority's notification appears the continuation of the earlier orders wherein it asked TV channels to follow the provisions of the PEMRA Electronic Media Code of Conduct 2015 and avoid giving coverage to such incidents.
PEMRA added that channels resort to marathon transmission setting aside journalistic norms and ethics just to "take lead" and "credit" for breaking the news. TV channels also show live images of the crime scene.
The authority further said, "Satellite TV channels and their staff members not only risk their own security but also combat operations."
Earlier, the coverage of the terror attack on the office of the Karachi Police chief also created panic and fear in people.
According to the latest report, three terrorists, two police officials, and a civilian have died in the attack on the Karachi Police Office. The office is located on Karachi's main artery, Shahra-e-Faisal.
Furthermore, about 16 people sustained injuries as police and Rangers mounted a counter-operation against the attackers.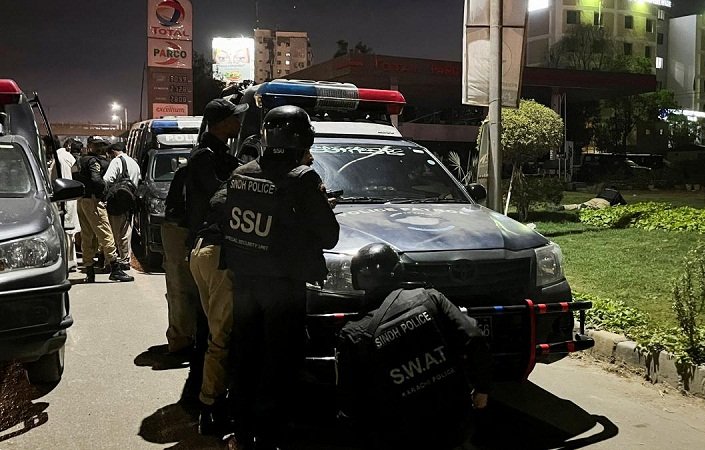 The security officials have cleared the five-storey building. Media personnel and locals have heard the sounds of heavy gunfire and explosions from the office of the Karachi police chief.
"The Karachi police office has come under attack," Additional Inspector General Javed Alam Odho told the media.
The police complex contains the office of Karachi's police chief or Additional Inspector General of Police for Karachi.
Earlier, some armed militants attacked the office of the Karachi police chief on Friday evening. The office of the Karachi police chief is located on the main Sharea Faisal.
A spokesperson for the Sindh Rangers said that six to eight 10 terrorists attacked the police chief's office.
Some policemen say that the militants came from the backside of the building while others say they came from a white car.