ISLAMABAD: Four soldiers were martyred when terrorists attacked them from "Iranian soil", the Inter-Services Public Relations (ISPR) said.
The tragic incident occurred on Wednesday when terrorists from across the Pakistan-Iran border attacked a convoy of Pakistan's security personnel who were patrolling along the Chukab Sector, District Panjgur in Balochistan.
After the incident, Pakistan has asked the Iranian government to take action against the terrorists.
Meanwhile, President Dr Arif Alvi condemned the terrorist attack and expressed grief over the martyrdom of four security personnel.
Dr Alvi reiterated that the armed forces and nation would fight out terrorism.
Earlier, Security forces shot dead four terrorists in Hoshab area of Balochistan during an Intelligence Based Operation.
The military officials tracked a terrorist group in the area and conducted an IBO in Hoshab, Balochistan, ISPR said in a statement issued on Wednesday.
The ISPR further said that the military officials have tracked a group of terrorists involved in planting improvised explosive devices (IEDs) along the M-8 highway. The group also mounted gun attacks on security forces and civilians.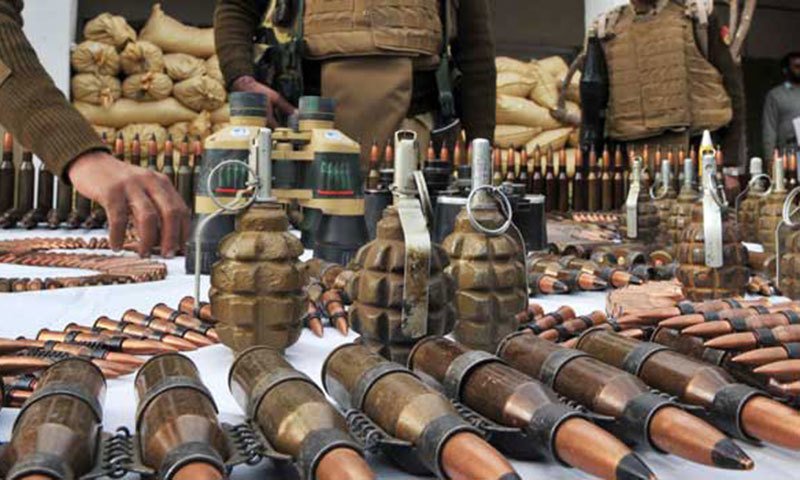 According to the ISPR, the security forces cordoned off the hideout of the group, dropped its combatants through helicopter who eliminated the terrorists.
During the intelligence-based operation, four militants tried to escape from the area. However, as all paths in the area were sealed with drop-in military check points, the terrorists left with no other choice but to attack a check point.
Consequently, four terrorists were killed in heavy exchange of fire.
The ISPR further said that the security officials have recovered a cache of arms and ammunition along with explosive devices from the hideout of the terrorist in Hoshab, Balochistan.