Lt-Gen. (Retd) Nazir Butt appointed as NAB Chairman
ISLAMABAD: Lt-Gen. (Retd) Nazir Ahmed Butt was appointed the new chairman of the National Accountability Bureau by the government.
The federal government issued a notification on Monday for the appointment of the new chairman of NAB.
PTI, nonetheless, rejected the appointment of the new chairman of the NAB, terming it an unlawful decision.
PTI leader Fawad Chaudhary said that PTI has nominated Shah Mahmood Qureshi as the opposition and appointment of the new NAB chief is unlawful.
He said the government should have notified Qureshi as the opposition leader and consulted him to appoint the new chairman of the NAB.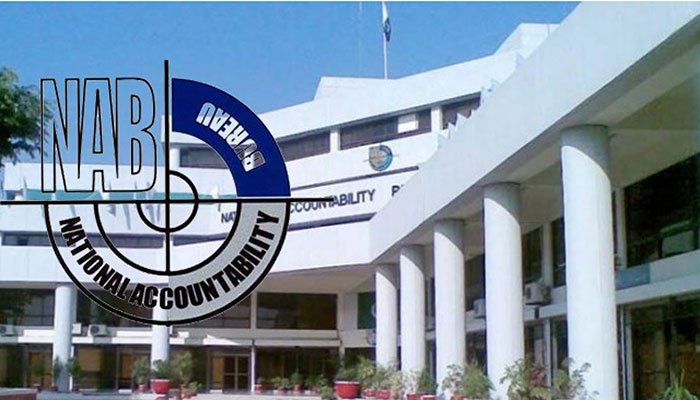 On Saturday, the federal government appointed Lt Gen (retd) Nazir Ahmed Butt as chairman of the NAB for a three-year term.
The government appointed Nazir Butt NAB chairman after consulting Raja Riaz, the opposition leader in the National Assembly.
Prime Minister Shehbaz Sharif met Raja Riaz, Opposition Leader in the National Assembly in Lahore, consulted on the appointment of the new NAB chief and notified it on Saturday.
PM Shehbaz left for Doha, Qatar on Sunday, a day after appointing the new chairman of the NAB.
It may be noted here that the federal cabinet approved the Ministry of Law and Justice's summary through circulation and appointed Nazir Butt.
Lt-General Nazir Ahmed Butt
He has received Hilal-e-Imtiaz. Lt Gen (retd) Butt was commissioned in the 40 Frontier Force Regiment of the Pakistan Army in 1983. Earlier, in 2016, he served as the president of the National Defence University in Islamabad.
Gen. Butt also served as Pakistan's military attaché in the United States. He has been the military secretary to three prime ministers of Pakistan _ Shaukat Aziz, Mian Muhammad Soomro, and Yousaf Raza Gilani.
Corps Commander Peshawar/GHQ and Waziristan
Later on, Lt-Gen. Butt was appointed as commander of the XI Corps (Peshawar Corps) in December 2016. Gen Butt was promoted to Lt-Gen. in 2014. Subsequently, he was appointed as the IG of Communications and Information Technology at the GHQ in Rawalpindi.
Before retirement in 2018, he commanded a military formation in South Waziristan in the capacity of a major general.