JUI(F) Senator Talha Mahmood appointed minister for religious affairs
ISLAMABAD: The federal government appointed Senator Talha Mahmood of Jamiat Ulema-i-Islam (JUI-F) as Federal Minister for Religious Affairs.
The post fell vacant after death of Mufti Abdul Shakoor of JUI(F) in a fatal car accident last week.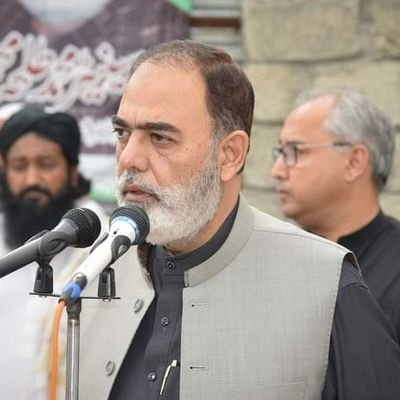 The cabinet division today issued a notification about the appointment of Senator Talha Mahmood as Minister for Religious Affairs.
Earlier, he was holding the portfolio of the Federal Minister of SAFRON.
JUI(F) MNA Mufti Abdul Shakoor lost his life in a horrific accident on April 15 in Islamabad.
According to the police, a Hilux Revo hit the car of Mufti with full speed at the Secretariat Chowk. Mufti Abdul Shakoor left Marriott Hotel in his car and the fatal accident occurred at the Secretariat Chowk.
Islamabad police have filed an FIR against five people who were traveling in the Hilux Revo and arrested them.
The National Assembly has passed a resolution to pay tribute to late Mufti Abdul Shakoor and demanded a probe into this accident.