ISLAMABAD: The government of Pakistan assured the international community to keep a sturdy check on $10.92 billion pledges and ensure their timely utilization. The friendly countries made pledges for the flood-related resilience recovery and rehabilitation in the country. The government resolved to ensure transparent utilization through a third-party audit.
The committee noted that pledges from the international community had touched $10.92bn and it was now the responsibility of the federal and provincial governments to ensure effective utilization while addressing all fiduciary issues.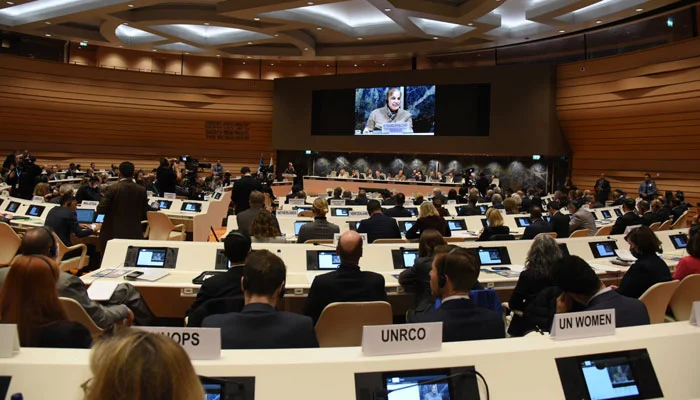 The 4RF TORs
The Policy and Strategy Committee (PSC) on Resilient Recovery, Rehabilitation and Reconstruction Framework (4RF) at the first meeting discussed the terms of reference (TORs).
The meeting stakeholders include federal ministries, provincial governments and regional governments of Azad Jammu & Kashmir and Gilgit-Baltistan
The PSC will examine and approve 4RF's policies, plans, strategies, and standards. It will ensure fast-track approval of projects as recommended under 4RF.
independent third-party audits
The periodic review of procurement procedures and sectoral policies for ensuring timely implementation of 4RF was also.
The committee will ensure financial control and recommend timely independent audits of programs and projects. The PSC mandated Auditor General of Pakistan and independent third-party auditors for the task.
implementation and Coordination
The PSC impressed upon it to oversee the functioning of the Imple­mentation Management Committee, Recovery and Reconstruction Unit (RRU) at federal and provincial levels. It reiterated to review the progress every month.
The 4FR document suggested effective coordination and participation arrangement among federal and provincial governments, development partners, donors, international and national NGOs, academic and private sectors.
Policy and Strategy Committee Meeting
The Planning Minister Ahsan Iqbal presided over the meeting. State Minister for Finance Dr Ayesha Ghaus Pasha, Climate Change Minister Sherry Rehman, CM Sindh Syed Murad Ali Shah and representatives from Punjab, KP, AJK and GB attended the meeting.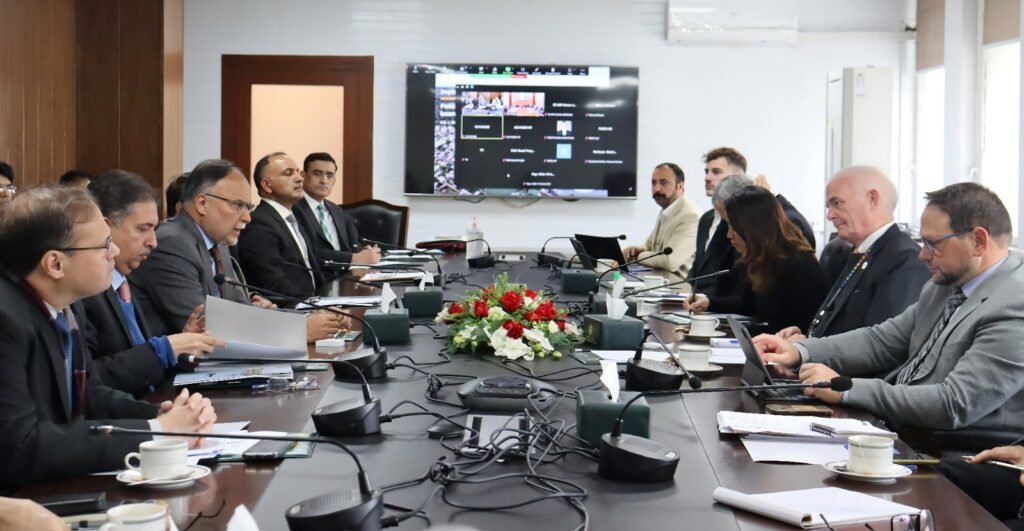 Project Timelines, Evaluation and Execution
The Planning Minister asked all the relevant ministries and divisions to design projects timeline for their timely implementation. It was also decided to conduct a third-party evaluation to ensure the transparency of the projects.
The 4RF will materialize in three phases. The short-term phase is of up to one- year, medium-term up to 3 years and long-term up to 5-7 years.
Recovery and Reconstruction Unit
Similarly, the Recovery and Reconstruction Unit (RRU) was also established on post-flood reconstruction projects under the 4RF. The unit is going to be led by Chief Economist Planning Commission. The unit is required to coordinate the work of line ministries and provincial governments. Besides it will provide periodic progress reports to the Policy & Strategy Committee and ensure enforcement of minimum standards for rehabilitation and reconstruction.