Gov To Close Markets, Restaurants At 8 pm Across Pakistan:
Gov To Close Markets Restaurants At 8pm Across Pakistan
ISLAMABAD: Federal Defence minister Khawaja Asif On Tuesday announced cost-cutting measures that had been approved by the federal cabinet. The first step will be to reduce the nation's overall energy bill by limiting commercial enterprise working hours.
Following the federal cabinet meeting, Khawaja Asif announced that all markets, shopping centers, lodging facilities, and restaurants nationwide would close at 8 o'clock.
Asif further stated that marriage halls would close at 10 o'clock, flanked by Federal Information Minister Maryam Aurangzeb and Advisor to the Prime Minister on Kashmir Affairs and Gilgit Baltistan Qamar Zaman Kaira.
Pharmacies are not subject to these limitations.
Furthermore, he stated that in addition to other cost-cutting measures like replacing high energy-consuming appliances like bulbs and fans, the government was considering allowing 20% of government employees to work two days per week from home on a rotating basis.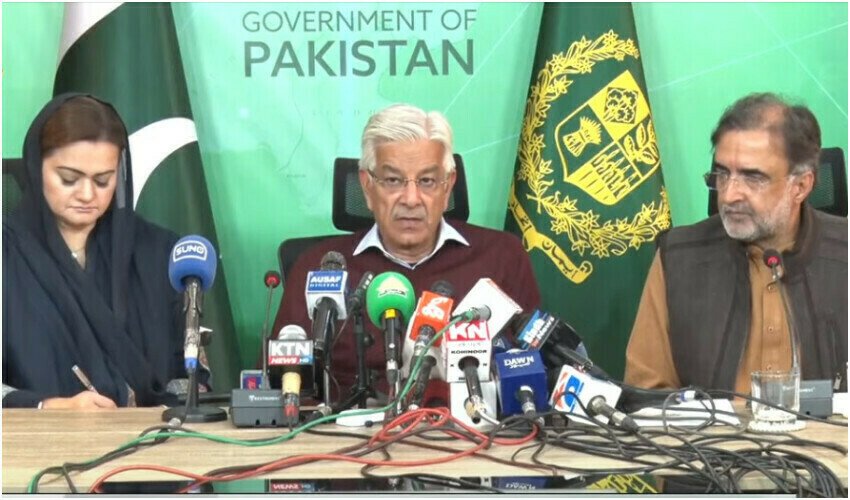 He claimed that late-night shopping which consumes a significant amount of power would no longer be tolerated.
Markets shouldn't be open past midnight or early the next morning.
He declared that in order to address the coming energy crisis, we must alter our way of life.
It is anticipated that a final policy on that will be announced on Thursday after the federal government has gained the confidence of all provincial governments.
He claimed that the government was considering plans to introduce E-bikes and even looking into ways to convert existing bikes to run on electricity in an effort to lower the cost of imported fuel.
He explained that due to a lack of resources, the government of Pakistan was forced to make these decisions to meet the country's increasing energy needs, which are largely met by imports.
Given their limited resources, he expressed the hope that the country's traders, stakeholders, and businesspeople would support the measures adopted by the government.