The Gilgit-Baltistan Chief Minister Khalid Khurshid has ordered an inquiry into the vehicle collision in Harbin, Kohistan.
The chief minister has launched an inquiry into the February 8 traffic disaster, which claimed at least 30 lives and injured 15 more.
Commissioner Gilgit Division has been appointed as the investigative officer to look into the tragic occurrence.
Khalid Khurshid has directed the inquiry team to provide a report within 10 days after conducting a comprehensive investigation into the road accident.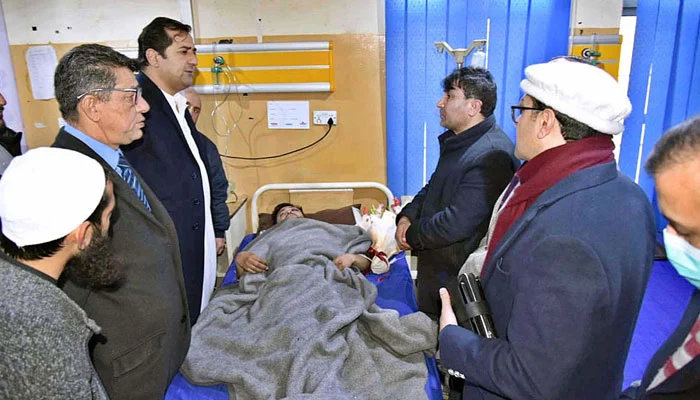 According to the chief minister's instruction:
The investigation report must include a full examination of cars that are prone to accidents as well as other factors that contribute to such terrible incidents.
He also asked for advice on how to avoid similar heinous acts in the future.
The accident
A passenger bus and a vehicle crashed on the Karakoram Highway in Khyber Pakhtunkhwa's Kohistan area, forcing both to fall down a deep ravine.
According to local authorities:
The passenger bus was travelling from Gilgit to Rawalpindi when it collided head-on with a car travelling in the other way in the Shitial district of the province.
President, PM offers condolences
President Arif Alvi expressed his condolences for the casualties suffered by the Diamer bus accident.
He expressed his condolences to the bereaved families and expressed his grief over the tragic incident's fatalities.
In addition to expressing his deep regret and grief:
Prime Minister Shehbaz Sharif condemned the horrible bus tragedy in Chillas, Gilgit Baltistan.
He expressed his condolences to the families who lost loved ones and wished the departed a peaceful rest.
Moreover,
The prime minister directed that everyone who had been injured have access to all available medical services.
Also Read,