Five Pakistanis made a name on the Forbes 30 Under 30 Asia list for 2023, honoring their country. A multimedia visual tech artist, a novelist, two app co-founders, and the Co-founder of a social enterprise are among the honorees.
Forbes
According to Forbes, the 2023 list features a diverse mix of outstanding individuals under the age of 30, who come from 20 different Asia-Pacific nations and territories.
The list honors the accomplishments of several people whose skills have attracted both national and worldwide attention in their respective disciplines, including artists, athletes, scientists, businesspeople, sports and music stars, and many more.
Among the Pakistani individuals honored are multimedia visual tech artist Ayesha Mubarak Ali, screenwriter Azam Mahmood, co-founders Hassan and Islam of the startup KalPay, and Bioniks founder Anas Niaz.
Ayesha Mubarak Ali
Internationally recognized multimedia visual tech artist Ayesha Mubarak Ali explores a range of thought-provoking topics by fusing traditional methods with digital technology. Identity politics, light pollution, space applications, and the future of humanity are some of the topics she investigates.
Ali is notable for being the first artist from Pakistan to work with NASA scientists. Her artwork was included in the Maleth II mission, launched by SpaceX in July 2022, which increased her visibility and notoriety all over the world.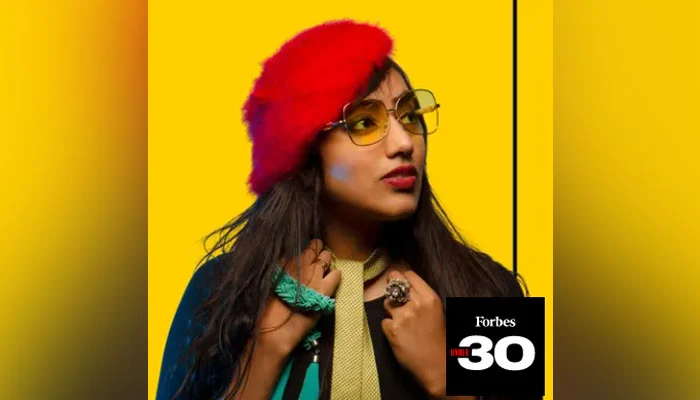 Azam Mahmood
Azam Mahmood earned a spot on the list by effectively utilising his storytelling abilities on well-known networks.
He is the story editor for a drama series, and he also worked on the development of the Golden Globe-winning actor Ramy Youssef's show "Ramy."
Mahmood's involvement with such well-known productions displays his talent and commitment to the storytelling industry.
KalPay cofounders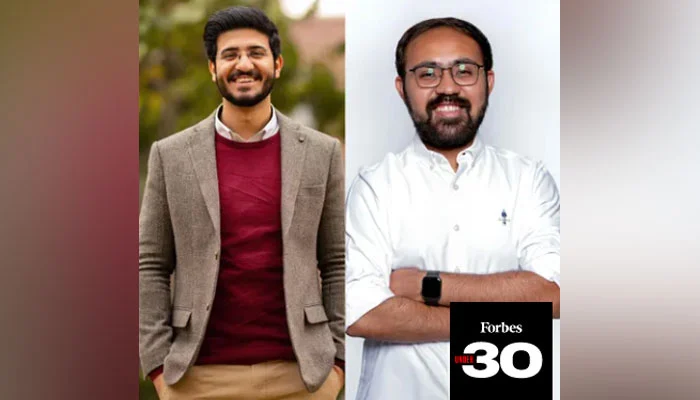 The co-founders of KalPay, a Pakistan-based buy-now-pay-later firm that adheres to Sharia law, are Hassan and Islam.
Furthermore, Their goal is to serve the sizable Muslim population in the nation by providing a financial option that adheres to Sharia law.
Also, KalPay wants to satisfy the requirements of Pakistan's sizable Muslim minority by offering inclusive and accessible services.
Also Read: PBHF Creates Awareness To Enhance Output Of Basmati Rice In Pakistan With Quality Seeds And Pesticides
Anas Niaz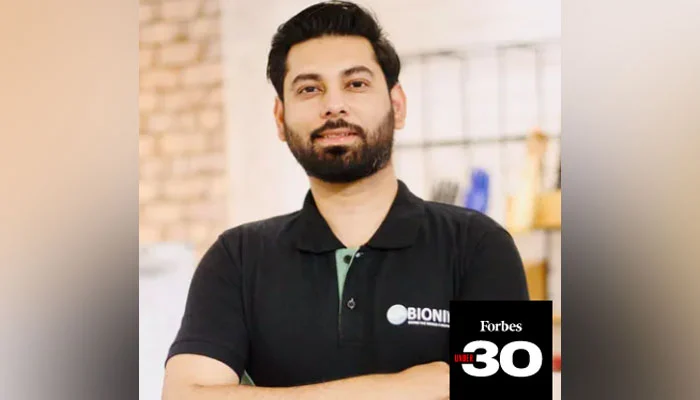 Anas Niaz founded the social venture Bioniks in 2016 with the objective of creating affordable bionic arms.
Also, Bioniks produces 3D-printed prosthetics that are customized for each user and incorporate sensors and software, enabling users to manipulate objects using robotic fingers.
Moreover, The goal of Bioniks is to create creative and affordable prosthetics, with a special emphasis on the creation of affordable bionic limbs.