Finally Court Hands Over Dua Zehra To Her Parents In Karachi:
Finally Court Hands Over Dua Zehra To Her Parents In Karachi
KARACHI: Finally, the Sindh High Court today hand over the custody of the 14-year-old girl Dua Zehra to her parents in Karachi.
Dua Zehra went missing from Karachi on April 16, 2022 and she was recovered from Punjab. Dua Zehra later told the police and the court that she left Karachi to marry Zaheer Ahmed.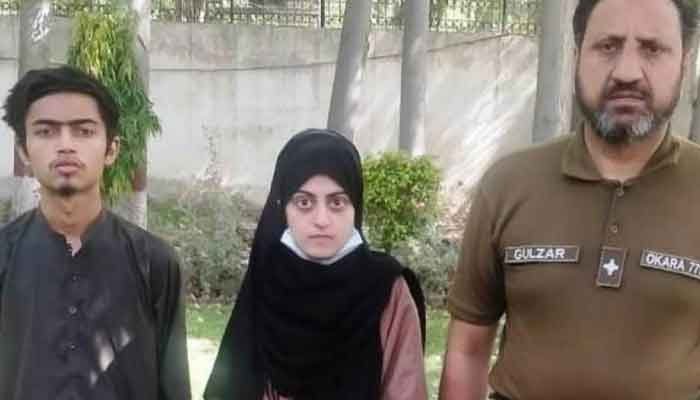 SHC Judge Justice Iqbal Kalhoro heard the case today and he ordered the police to hand over the girl to her parents.
Before taking decision, Justice Kalhoro asked from Dua Zehra whether she wants to stay at the shelter home or with her parents. When she said that she wanted to stay with her parents, the court granted her custody to the parents.
Meanwhile, the court also ordered the parents of Dua Zehra — Mehdi Kazmi and Saima Kazmi file Rs1 million bond in the court.
Also, the Sindh High Court gave the custody of the girl on temporarily basis with the condition that the trial court will make the final decision.
Judge of the SHC also ordered that a child protection officer along with female police will visit the girl every week to monitor the situation.
Moreover, Justice Kalhoro said that Dua Zehra will not be allowed to travel abroad until the case is decided.
The decision of the court has provided a relief to the parents of the girl who were trying their best to get custody of Dua Zehra.