On Monday, at least eight passengers died and several others were injured in a tragic collision involving two passenger buses close to the Shah Wali location of the Indus Highway.
The buses collided with each other, due to the heavy fog on the highway.
The rescue teams and police arrived on the scene after receiving information, and transported the injured and deceased to a nearby hospital.
The names of the injured and dead have not yet been identified.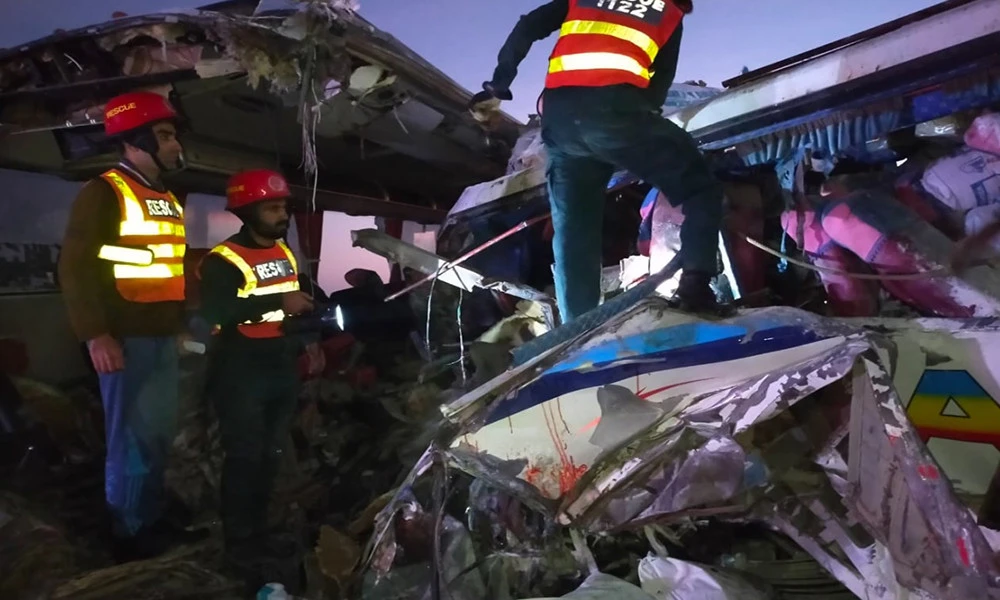 According to rescue officials, one of the buses was heading to Peshawar and the other was coming from Quetta.
Police, on the other hand, cordoned off the area and started an investigation into the incident.
While taking note of the incident, Punjab Chief Minister Chaudhry Parvez Elahi requested a report. He expressed his sorrow and condolences to the bereaved families.
Governor of Punjab Balighur Rehman also expressed condolences to the bereaved families and prayed for the injured to recover quickly.