According to the police, terrorists engaged in a gun battle with Police officers during an intelligence-based operation in Quetta in the early hours of Tuesday, resulting in the tragic death of at least four police officers.
Capt (retd) Zohair Moshin, Senior Superintendent of Police (Operations) in Quetta, stated that the objective of the operation was to neutralize terrorists who had previously attacked security forces in Kuchlak.
Quetta Operation
The operation was carried out in conjunction with Frontier Constabulary personnel, and during the operation, the law enforcement officers encircled a house in Kuchlak. The terrorists inside the house opened fire on the officers, leading to the loss of four officers.
In response, the law enforcement personnel fought back, resulting in the death of one of the terrorists. The police officials found weapons and ammunition on the deceased terrorist, leading the SSP to speculate that he might have participated in an attack on police officers two days prior and on the Frontier Constabulary a week ago.
The authorities transferred the alleged terrorist's body to a Quetta hospital for identification, and they transported the remains of the four officers to Police Lines Quetta.
On Monday, two separate attacks targeted the police in Quetta, killing at least four people and injuring 21 others.
The police reported that the attackers aimed at SP Investigation Naseer Shah of Quetta police, whose parked vehicle was at the Kandahari Bazaar during the attack, but he was not present in the vehicle during the incident.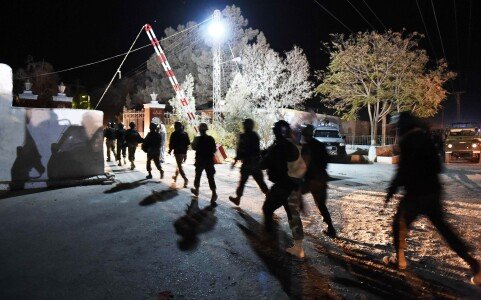 Earlier,
Unknown assailants attacked in the Killi Spine area of the Kuchlak district on Sunday, resulting in the martyrdom of two police officers and one injured. Balochistan Chief Minister Mir Abdul Qudoos Bizenjo expressed his sorrow over the attack and paid tribute to the martyrs.
National Security Committee
In a meeting held on Friday, the National Security Committee (NSC), which serves as the primary decision-making body for national security matters, agreed to initiate an "all-out comprehensive operation" to eradicate terrorism from the country. The press release stated that the operation would involve the participation of the entire nation and government and would aim to eliminate the scourge of terrorism in all its forms from Pakistan through political, diplomatic, security, economic, and social measures.
Also Read: IFC Team Starts The Process To Evaluate Outsourcing Of Karachi, Lahore And Islamabad Airports