LAHORE: The Lahore High Court (LHC) has rejected bail of five accused involved in manufacturing of chemical milk at a large scale.
"Prima facie crime committed by petitioners is against society. They appear to be enemies of humanity. Such persons do not deserve the discretion of the court as they are also the stigma for the country," Justice Sohail Nasir observed in the order on Thursday.
The Punjab Food Authority (PFA) had arrested the accused, Allah Yar, Umar Hayat, Akbar, Akhtar Hussain and Muhammad Azam, red handed from Pakpattan on April 25, 2021 and registered a case.
The PFA team had recovered cooking oil, skim milk powder, whey powder, mixing machines and drums having 700 litres synthetic milk from the spot where the petitioners had installed their illegal unit.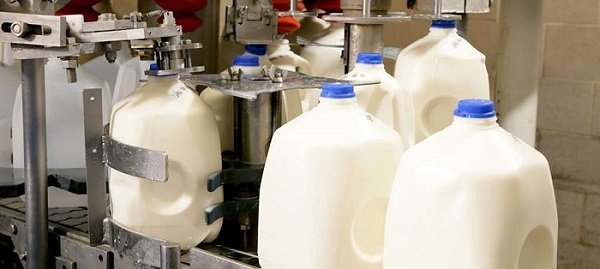 The counsel for the petitioners contended that petitioners were the employees and the beneficiaries were the owners of the synthetic milk unit.
Justice Nasir observed that synthetic milk, also called 'sweet poison', was fake milk with a high degree of adulteration to increase the volume.
He said, according to research, use of synthetics milk could inflict very serious harms to the human body, causing swelling in the eyes and complications in liver and kidney. He added that synthetic milk was deadly for pregnant women and patients suffering from heart disease and high blood pressure while it was extremely poisonous for small children.
The judge observed that the petitioners could not take the defence that they were simply workers at the factory because they were busy in preparation of synthetic milk when they were apprehended.
He maintained that the petitioners could not claim the bail as a matter of right if the offences did not fall within the prohibition contained in Section 497 of the CrPC, for the reason that still discretion lay with the court and that had to be exercised keeping in view specific features of each case. With these observations, the judge dismissed the bail petitions.