Celebrities are calling for #JusticeForNoor with a heavy heart and anger at the systems and attitudes that fail women such as Noor Mukadam every single day. The 27-year-old was murdered at a residence in Islamabad's upscale Sector F-7/4 on Tuesday. Zahir Zakir was arrested for his involvement in the murder.
Many people took to Twitter to express their horror and anger in the aftermath of the gruesome murder. Actors, singers, and public figures have also spoken up and shared their thoughts on the matter.
Mahira Khan
The actor used the hashtag #JusticeForNoor to share a tweet that highlights that the murder was gender-based violence.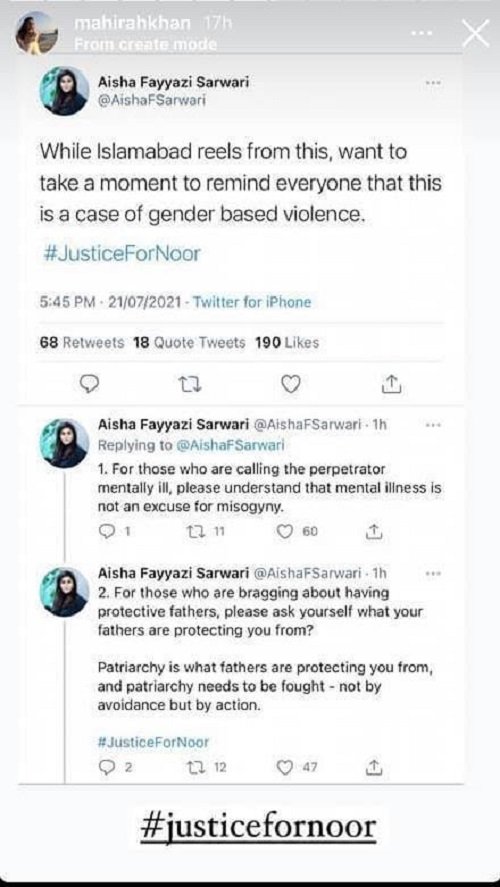 Muniba Mazari
The public speaker commented via Instagram Story about how "[w]e live in a heartless, inhumane and unjust society."
She also used the hashtags #JusticeForSaima and #JusticeForQuratulain to remind her followers of the cases of Saima Ali and Quratulain Balouch — two women who were murdered by their husbands prior to Mukadam's killing.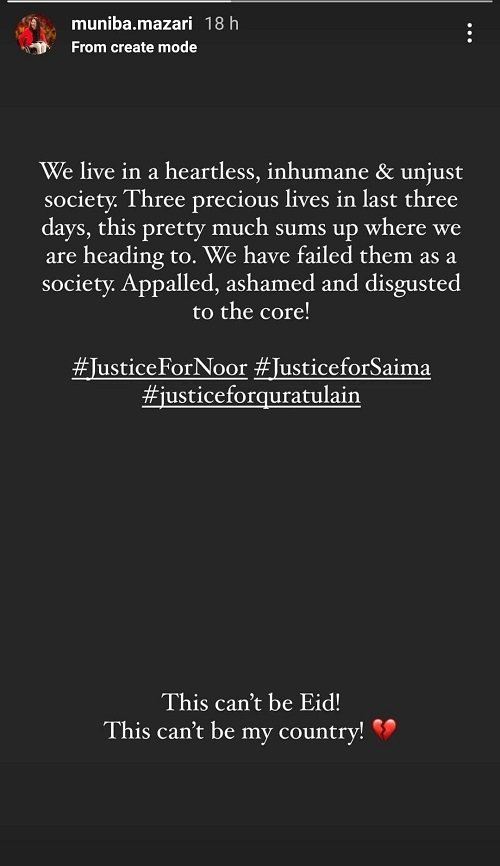 Mira Sethi
The actor-writer shared an Instagram user's post to reflect their shared thoughts on the matter.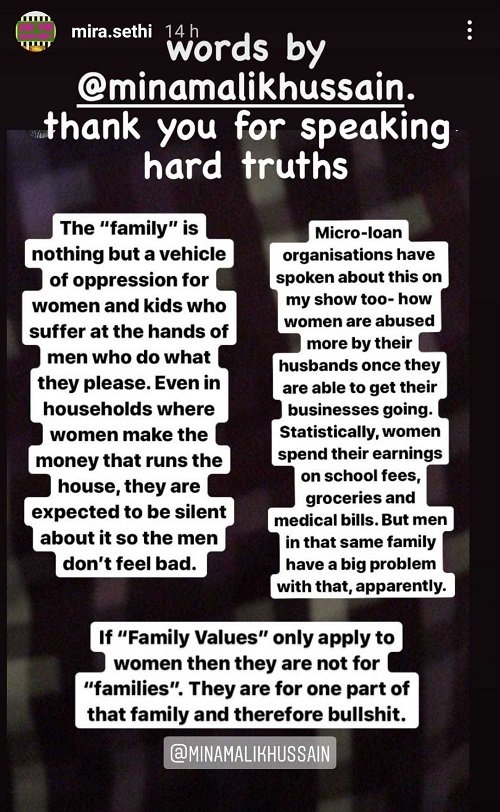 Adnan Malik
The actor directed his Twitter posts towards men and asked them to "pause, take some time and introspect" about the "source of this misaligned, pent up rage" that leads to violence like this.
These are dark times that have left many — especially women — feeling hopeless, angry and vulnerable. Acts of violence against women have become an every day occurrence and little is done by either the state or society to protect women against all forms of oppression. It is high time that the authorities wake up from their stupor and offer women the rights and protection they deserve as citizens of this country and human beings.