Azam Chaudhary re-elected as President of Lahore Press Club for 2023:
Azam Chaudhary re-elected as President of Lahore Press Club for 2023
LAHORE/ISLAMABAD: The members of Lahore Press Club re-elected senior journalist Azam Chaudhary as President of Lahore Press Club for the year 2023 with a wide margin of votes over his competitor Nasira Ateeq.
Azam Chaudhary got 1167 votes while Nasira Ateeq received 571 votes.
Azam Chaudhary represented the Progressive Panel. Forty-one votes were rejected for this seat of the LPC. The management of Lahore Press Club held the annual elections of the club for the year 2023 on Sunday (Dec 25).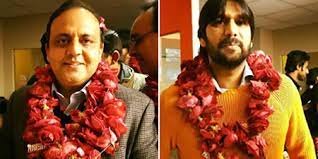 Azam Chaudhary (left) and Abdul Majeed Sajid (right).
Meanwhile, Shadab Riaz won as senior vice-president of the LPC with 939 votes while his rival candidate Ijaz Mirza secured only 512 votes. Seventy-two votes were rejected.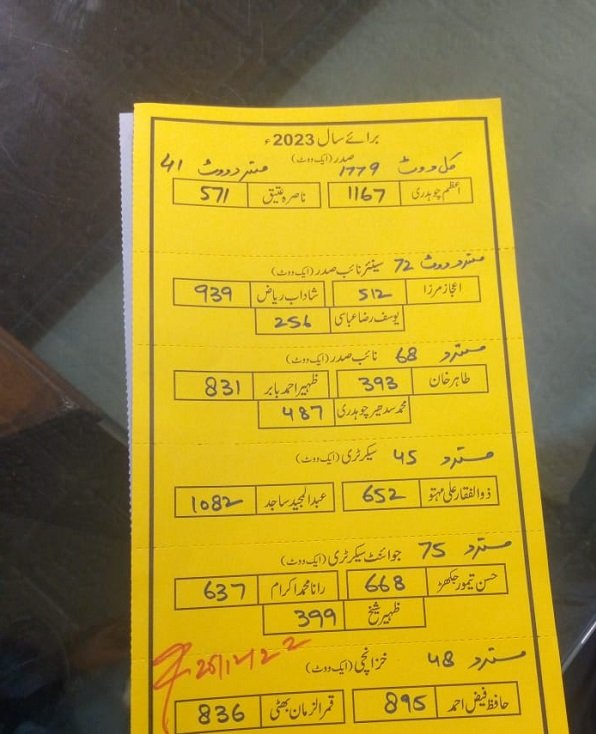 For the position of vice-president, Zaheer Ahmed Babar obtained 831 votes in comparison with only 393 votes of his competitors _ Muhammad Sudhir Chaudhary and Tahir Khan, who secured 487 and 393 votes respectively in the LPC elections for 2023.
Moreover, for the seat of Secretary, Abdul Majeed Sajid defeated Zulfiqar Ali Mehto by securing 1082 votes. Zulfiqar Mehto got only 652 votes.
Hasan Tamoor Jakkhar won the joint secretary seat with 668 votes, narrowly defeating Rana Muhammad Akram who got 637 votes. Zaheer Sheikh obtained 399 votes. The total votes rejected for this seat amounted to 75.
Moreover, Hafiz Faiz Ahmed won the seat of treasurer by obtaining 895 votes while his competitor Qamar-uz-Zamaan Bhatti got 836 votes while the number of rejected votes stood at 48 for this seat.