Aurat March: Indecent, un-Islamic and annoying banners
ISLAMABAD: During Wednesday's Aurat March, the women participants have displayed some disgusting, indecent, un-Islamic, and annoying banners.
After seeing the placards and indecent banners, on cannot believe that Pakistan is an Islamic Republic.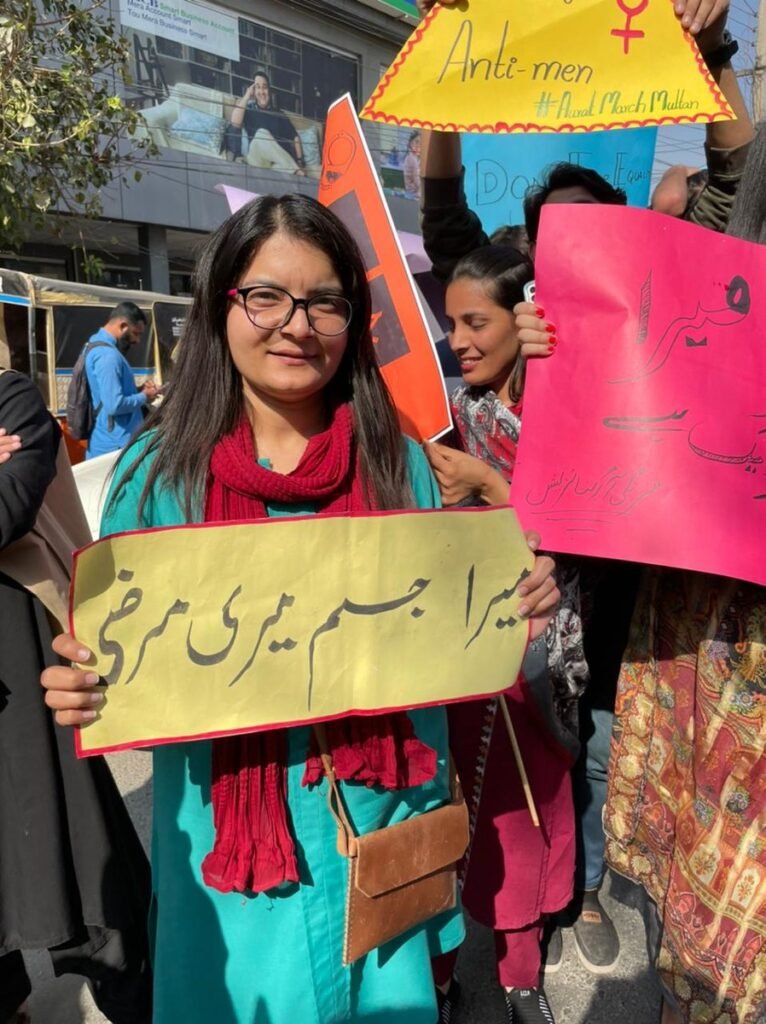 Expression of freedom is the right of every citizen, but using shameful, disgusting and annoying words and language, we don't use at homes, in offices and public place, is very disturbing.
Here is one more disturbing picture with banner.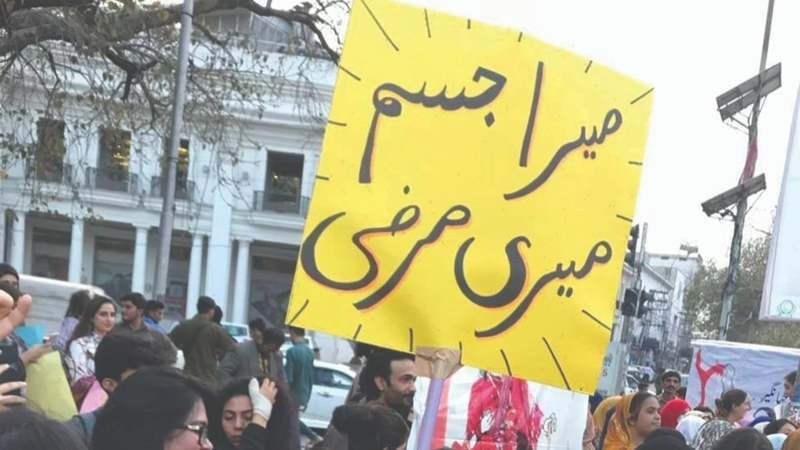 Below are more glimpses of Aurat March, held in Pakistan on March 8, in connection with the International Women Day.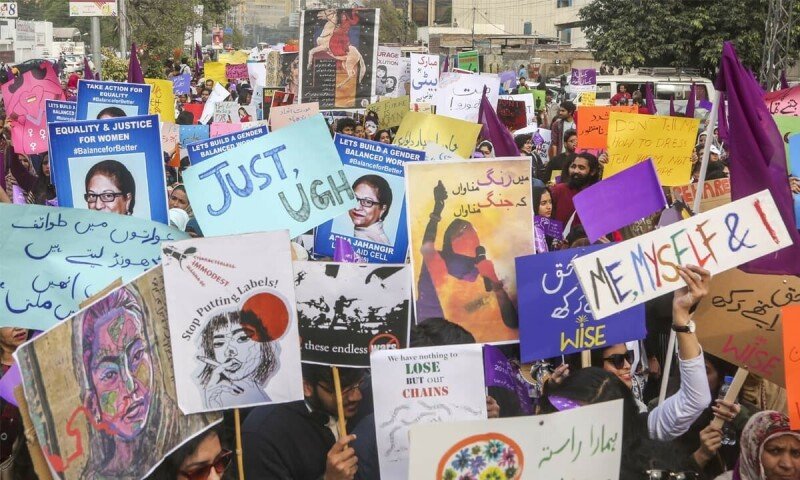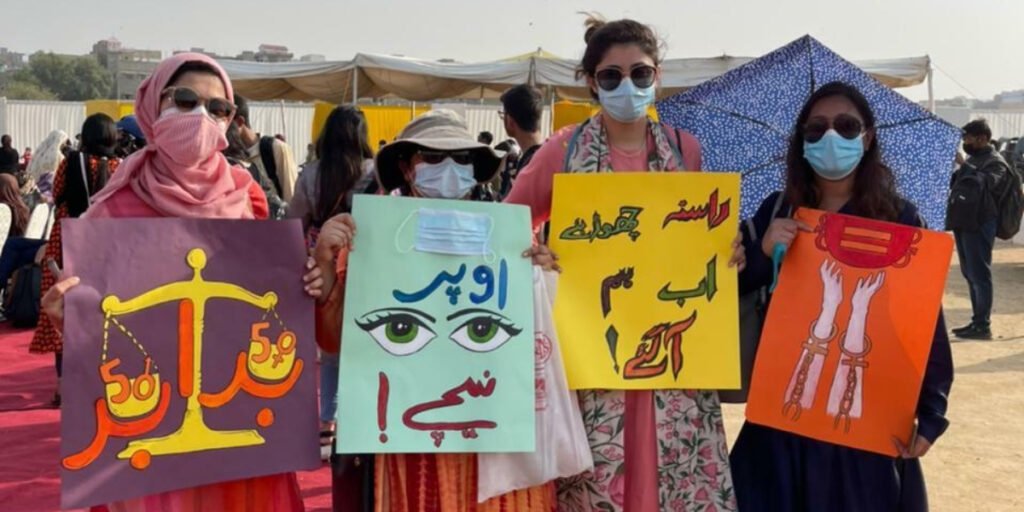 Every year, rallies are organized across Pakistan under the banner of Aurat March. Every decent person upholds the dignity of women in our society, but using vulgar banners, slogans, and placards in the name of Aurat March badly tarnishes the image of those who use this day to highlight vulgarity.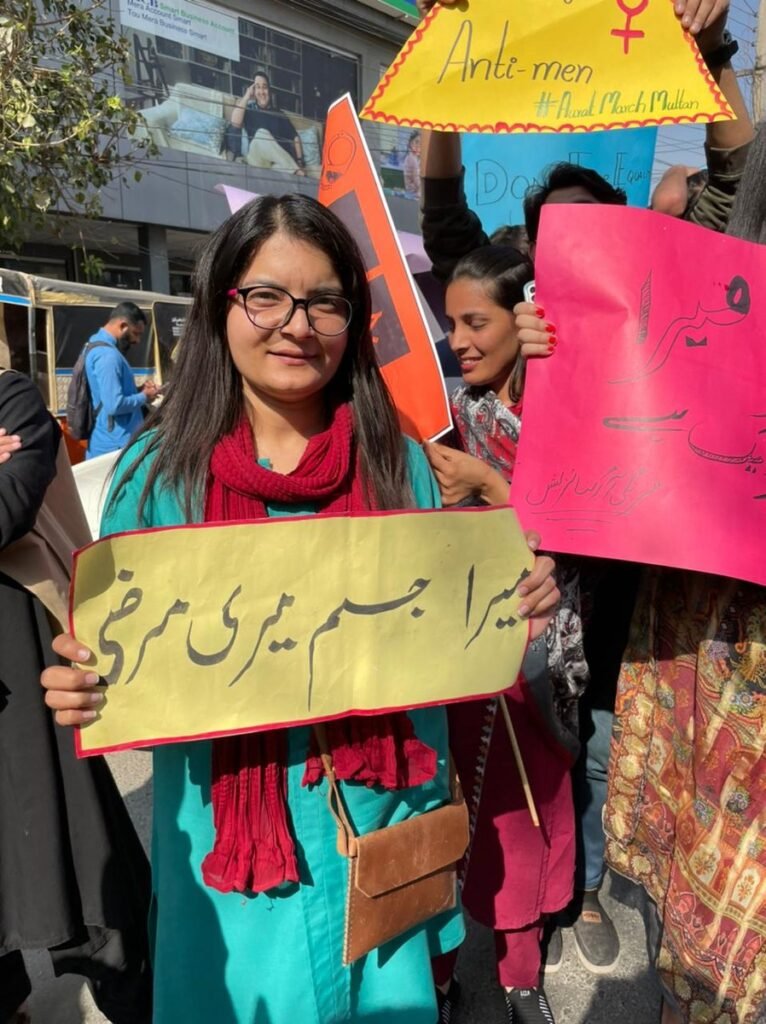 The picture above shows a banner with "anti-men" slogan.