Aurat March Participants and Islamabad Police Get into Violent Clash:
International Women's Day: Despite facing blockage in several cities, thousands of women participated in rallies across Pakistan on Wednesday.
These rallies, known as the Aurat (women) March, have courted controversy due to the banners and placards waved by participants, which raise subjects such as divorce, sexual harassment, and menstruation.
Aurat March Participants and Islamabad Police Clash
On this year's International Women's Day, women's rights activists in Pakistan clashed violently with officers of the Islamabad Capital Territory (ICT) Police.
As per Social media videos, the incident occurred when the police officers attempted to stop the women activists from entering a restricted area to participate in the Aurat March.
Watch Video:
What Actually Happened?
During the incident, one of the women participants aggressively shoved SP City Nosherwan Ali, despite his repeated requests for her to refrain from touching him inappropriately.
The situation escalated when the participants attempted to forcefully enter the temporary no-go area, leading the police to take action against the trespassing women's rights activists.
The incident has sparked a debate on social media, with some criticizing the police for creating unnecessary obstacles while others argue that the police were simply carrying out their duty to ensure public safety.
Despite the incident, the Aurat March continued as planned, with participants chanting slogans and engaging in socially deviant theatrics.
Going forward, it is hoped that such incidents can be avoided, and peaceful protests can be held without any disruption in the future.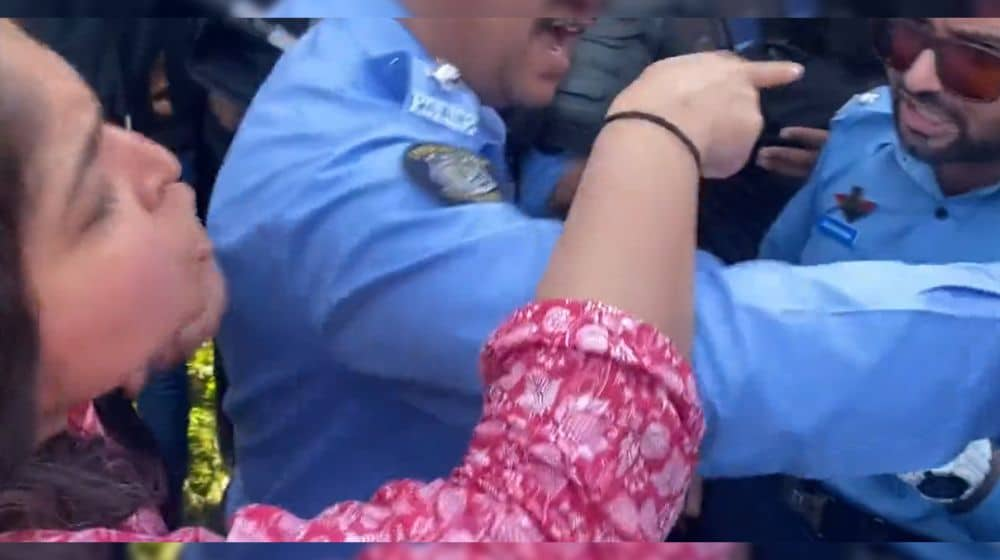 Aurat March
Aurat March is an annual event held in Pakistan on International Women's Day, where women and their allies take to the streets to demand gender equality and end violence against women.
During the march, participants hold placards and banners highlighting issues such as gender-based violence, sexual harassment, and the right to education and employment.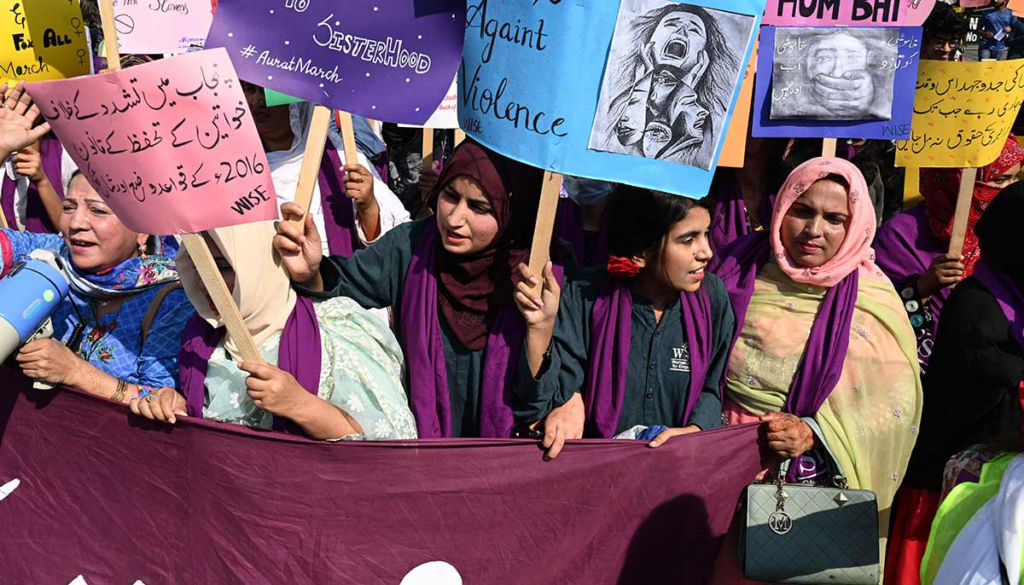 Aurat March has faced criticism and opposition from conservative sections of society who see the event as "un-Islamic" or "immoral". Nevertheless, the participants of the Aurat March continue to mobilize and raise awareness for their cause, fighting for a better and more just society.
Read More: In Pictures: International Women's Day Observed Across The World