The United States needs one million additional electrician workers to meet its environmental objectives, and the shortage of male electricians has highlighted the importance of encouraging more women to enter this field.
According to The Guardian and the US Bureau of Labour Statistics (BLS), historically, men have done most of the electrical work, with women making up only 2% of the country's electricians.
The country's transition from fossil fuels to electricity, especially in initiatives such as installing solar panels, heat pumps, and electric vehicle charging stations, has caused significant labour shortages in this sector.
Rewiring America, a nonprofit organization dedicated to electrification has estimated that these new projects require an additional 1 million electricians.
In a conversation with The New York Times, Author and journalist Bill McKibben emphasised the wealth of options in this industry and said that becoming an electrician can be a fulfilling career choice for young people who want to have a positive impact on the world while earning a good living.
The BLS reports that in 2021, the average annual wage for electricians was above $60,000, with some master electricians earning six figures.
This makes being an electrician one of the highest-paying blue-collar careers that can be obtained without a college degree.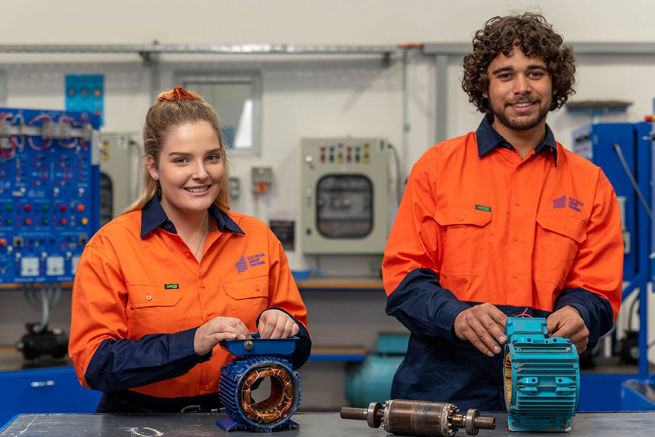 the head of research at Rewiring America
Sam Kalish, the head of research at Rewiring America, emphasises that over the following ten years, 80,000 new electrician positions will typically become available annually as a result of retirements and people switching to other professions.
Co-chair Connie Ashbrook, a retired construction worker, highlights the optimistic employment prospects in this field by pointing out that it offers the greatest wages among blue-collar jobs without a need for a college degree.
In order to satisfy the country's environmental goals and ensure a skilled workforce to meet the rising demand in the electrical sector, it is critical to address the shortage of electricians, particularly the underrepresentation of women.
Also Read: HEC Announces Scholarship For Post-Graduate Studies In Germany