ISLAMABAD: Two Lt-Generals _ Azhar Abbas and Faiz Hameed, are seeking early retirement after the appointment of new army chief and chairman of joint chiefs of staff committee on Thursday.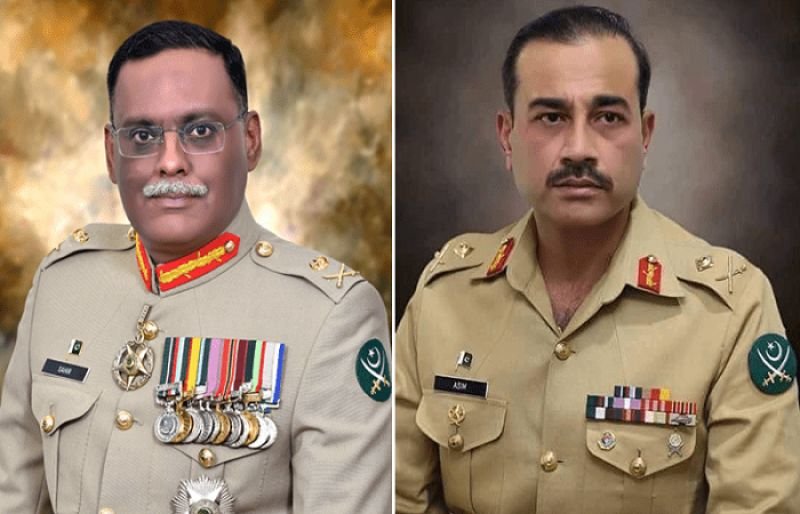 On Nov 24, on the advice of Prime Minister Shehbaz Sharif, President Arif Alvi has approved appointments of new army chief Lt-General Syed Asim Munir and Lt-General Sahir Shamshad Mirza. Both have been promoted as 4-star Generals with effect from Nov 29 _ the day they will assume the charge of their new responsibility.
Soon after the appointment of new army chief and CJCSC _ two senior Lt-Generals _ Azhar Abbas and Faiz Hameed have decided to get early retirement.
Brother of Lt-General Azhar Abbas also confirmed his brother's decision of seeking early retirement, Geo TV reported quoting sources and family members of these Lt-Generals.
Importantly, Lt-General Faiz Hameed became a controversial senior army officer when then Prime Minister Imran Khan locked horns with army's top command over Faiz's transfer to Peshawar as Corps Commander.
Imran Khan was not in favour of the army's decision to transfer Faiz Hameed from the post of DG ISI as he was supporting PTI government in pursuing their 'agenda'. Lt-General Faiz Hameed came to limelight when a tug of war last for weeks between PM Imran Khan and army over his transfer from DG ISI to Corps Commander Peshawar.
Imran Khan, nonetheless, surrendered gradually and Faiz Hameed was posted as Corps Commander Peshawar, from where he was transferred and posted Corps Commander Bahawalpur.
Interestingly, Faiz Hameed was appointed DG ISI in place of Syed Asim Munir (now army chief) as Asim Munir informed Imran Khan (when he was PM) about loot-maar of Pinki-Gogi and Usman Buzdar in Punjab through different methods, including high level postings and transfers.
Instead of taking action against the first lady, Farah Gogi and Usman Buzdar, who was chief minister at that time, Imran Khan became frustrated with DG ISI Syed Asim Munir and got him removed from the post _ resultantly, Faiz Hameed was appointed the DG ISI. At that Imran Khan had never thought that one day he will have to face Syed Asim Munir as army chief of Pakistan.
General Asim Munir is the only Hafiz-e-Quran army chief of Pakistan. He is honest, highly professional and a capable army leader as well.
During the past few months, Imran Khan raised a lot of hue and cry in the name of merit, seniority for the appointment of new army chief and his only purpose was to foil the government's plan to appoint Syed Asim Munir as army chief because of the reasons quoted above.
From Nov 29, new army chief will take command from General Qamar Bajwa and what would be the political and security scenario in Pakistan _ it will be seen in the days to come.