ISLAMABAD: The wealth of top two richest Americans _ Elon Musk and Jeff Bezos is greater than entire annual nominal GDP of Pakistan in 2022
At present, the value of assets of Elon Musk has been estimated around $251 billion while Jeff Bezos holds assets _ movable and immovable _ worth $151 billion.
The combined value of the assets of both the richest Americans is about $402 billion in 2022.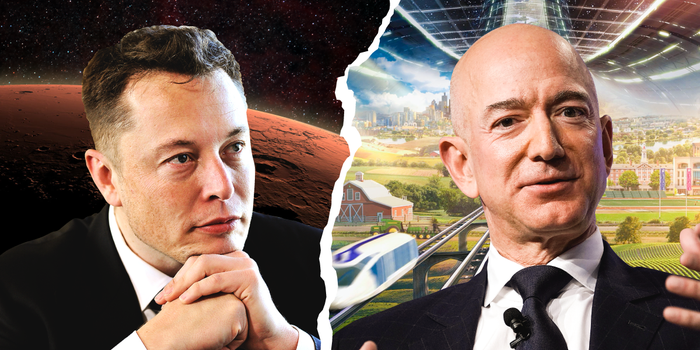 Elon Musk of owner and CEO of Tesla, SpaceX, Twitter and some other mega companies in the United States and other countries in the world.
Jeff Bezos is the founder of Amazon _ a global leader in the field of e-commerce business.
The nominal GDP size of Pakistan in 2022 is $376 billion _ far less than the combined assets of just two richest Americans.
For the past decade, the GDP of Pakistan has been fluctuating below $400 billion _ because devaluation of devouring the GDP.
For instance, when PTI came to power in August 2018, it inherited dollar-rupee exchange rate around 118 rupees. Nonetheless, the exchange rate shot up to 175 rupees amid deepening economic uncertainty and meltdown when the coalition parties were handed over the government _ from April 9, 2022.
Since then the value of dollar has edged up close to 230 rupees in the open market, after hitting record high 250 rupees mark in Sept. Thus since August 2018, dollar has surged by 112 rupees against rupee and this massive devaluation has eroded the size of nominal GDP when converted into the US dollars, according to the international practice.
Unfortunately, Pakistan has produced several big Thugs, Thieves, Plunderers, smugglers, professional killers, bombers who have played with resources of the state, but did not produce a single businessperson like the ones quoted above.