As reported by the military's media wing, the security forces killed one terrorist commander who had been involved in an attack on a census team in the Gara Guldad area of Dera Ismail Khan's Tehsil Kulachi on Monday.
attacks on census teams in KP
Terrorists had opened fire on a police party employed on census security duty in Tank's Raghzai area, resulting in the martyrdom of one policeman, Constable Dil Jaan.
Khyber Pakhtunkhwa has witnessed a series of attacks, in which not only security forces but also innocent citizens have lost their lives.
Upon receiving information, security forces immediately cordoned off the area and blocked all possible escape routes.
Moreover, They intercepted fleeing terrorists in the Gara Guldad area and killed terrorist commander Abdul Rasheed — also known as Rasheedi — after an intense exchange of fire.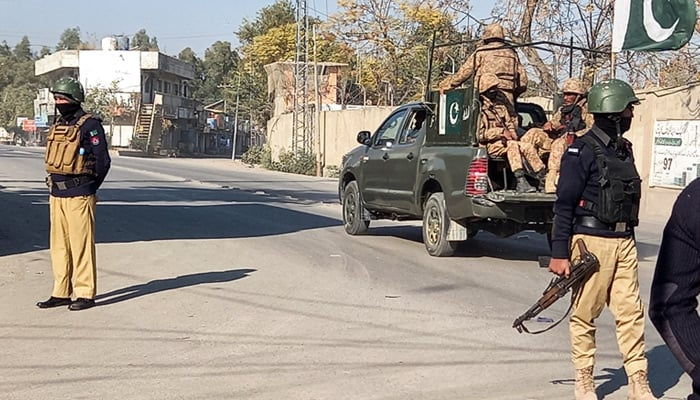 Inter-Services Public Relations
According to Inter-Services Public Relations (ISPR):
The police wanted the dead terrorists, involved in numerous terrorist activities.
Activities i.e against security forces and the killing of innocent civilians.
Furthermore, The security forces also recovered weapons and ammunition from the killed terrorist.
The locals in the area appreciated the operation, acknowledging the security forces' commitment to eliminating terrorism.
And then, In a separate incident, unidentified individuals fired upon a census team in the Kot Azam area of Gomal in Tank, resulting in the martyrdom of Khan Nawab, a policeman, and serious injuries to eight others.
The recent surge in terrorist attacks in both rural and urban areas of Pakistan, which have claimed the lives of innocent civilians and law enforcers, has prompted the civil and military leadership to unite and root out militancy.
The National Apex Committee, consisting of top military and political leaders, has called for national consensus in this regard.
Furthermore, The ongoing seventh population and housing census of Pakistan began earlier this month, and the self-enumeration portal is now operational, with four million clicks recorded within a few days of its opening.
Up to 121,000 field enumerators will conduct the survey using electronic devices to verify respondents' information, according to the Pakistan Bureau of Statistics.
Moreover, The data which will be collected through this process will be used for public policy formulation.
And constituency delimitation in future general elections.
Read More: Many Exposed As Toshakhana Details Surface