Trial Court judge rejects Imran Khan's plea of suspending arrest warrants
ISLAMABAD: Additional District and Sessions Judge Zafar Iqbal today dismissed a plea of Imran Khan regarding suspension of his arrest warrants in the Toshakhana case on Thursday.
PTI chairman and former prime minister, through his lawyer, file an application in the court of Judge Zafar Iqbal, requesting him to cancel non-bailable arrest warrants.
The Judge, however, rejected the plea announced his reserved verdict on Thursday afternoon.
Earlier, the Judge asked Imran Khan to surrender to the concerned authorities to avoid arrest.
He said that he would suspend non-bailable arrest warrants of Imran Khan, but with the condition that he would have to surrender to the authorities concerned.
Judge Zafar Iqbal stated this while hearing today the request of Imran Khan's lawyer to suspend arrest warrants. Khan's lawyer gave two options in the court, requesting the Judge to either suspend the issued warrants or issue bailable arrest warrants.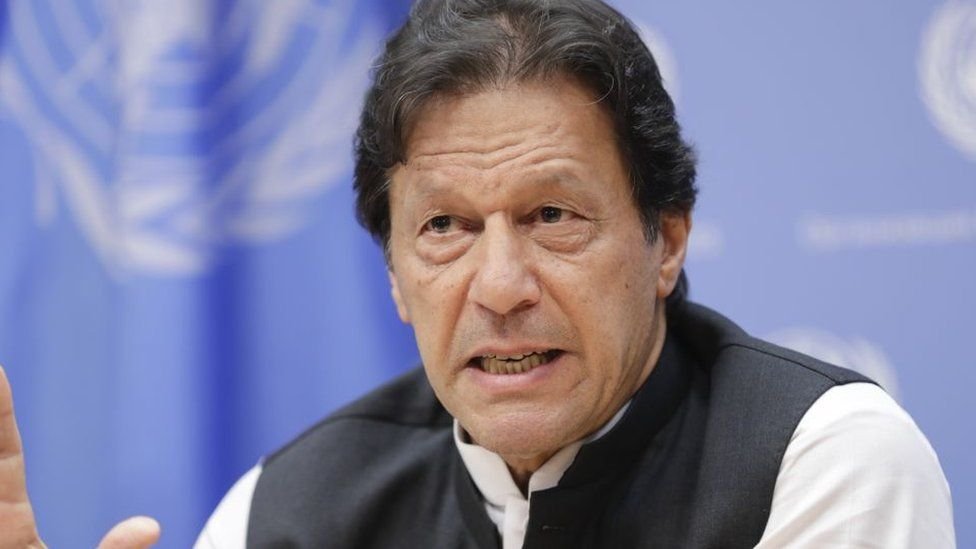 Meanwhile on Wednesday, the Islamabad High Court directed Imran Khan to submit an affidavit in the trial court about his personal appearance. The IHC, nonetheless, upheld the arrest warrants, leaving the matter to the Additional District and Sessions Judge Zafar Iqbal.
Additionally, the Lahore High Court also stopped police operation at Zaman Park on Wednesday evening. The LHC Judge said that the police should wait for the IHC and trial court order regarding arrest warrants for Imran Khan.
Moreover, PTI chairman said on Wednesday that his house in Zaman Park was under an immense attack since Tuesday.
In his latest tweet, Khan said that the officials of police and Rangers are using tear gas and opening straight fire on PTI workers.
Imran Khan also gathered dozens of empty teargas shells and displayed them on a table while he is sitting on a side.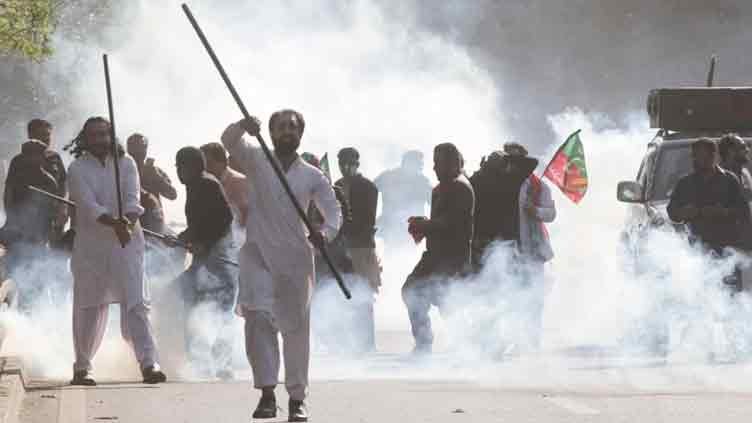 He just shared one glimpse of extensive use of teargas shelling on the PTI workers, standing outside Khan's Zaman Park resident to foil arrest.
Meanwhile, Imran Khan taunted the establishment about their neutrality as the police and Rangers officials reached near the entrance of Zaman Park on Wednesday to arrest Khan in Toshakhana case.
The law enforcement agencies have called in more water cannons, tear-gas shelling vehicles, and security personnel to arrest PTI chairman Imran Khan amid growing clashes with PTI supporters.
However, on Wednesday evening, Lahore police and Rangers stopped operation after the LHC decision.