Torkham, Pakistan's major border crossing with Afghanistan, has been closed after locals heard gunfire near to the normally crowded border crossing.
Although it was not immediately clear who was to blame for the closure of the Torkham border crossing, the move on Monday coincided with a serious deterioration in ties between Pakistan and Afghanistan's ruling Taliban.
Torkham border crossing between Afghanistan, Pakistan Closed
According to The Associated Press:
Mullah Mohammad Siddiq, a commissioner appointed by the Taliban at Torkham, stated that the closure of the crossing was due to Pakistan's failure to meet its "commitments."
As a result:
Siddiq advised Afghans to avoid using the crossing located in Nangarhar province's eastern side until it reopens.
Khalid Khan, a Pakistani police official, confirmed the closure of the border at Torkham.
He also reported sporadic exchanges of gunfire in the area.
For many years, border disputes over the 2,600km (1,615 miles) boundary have been a source of tension between the neighboring nations.
The Torkham border crossing is a vital transit point for individuals and goods between landlocked Afghanistan and Pakistan.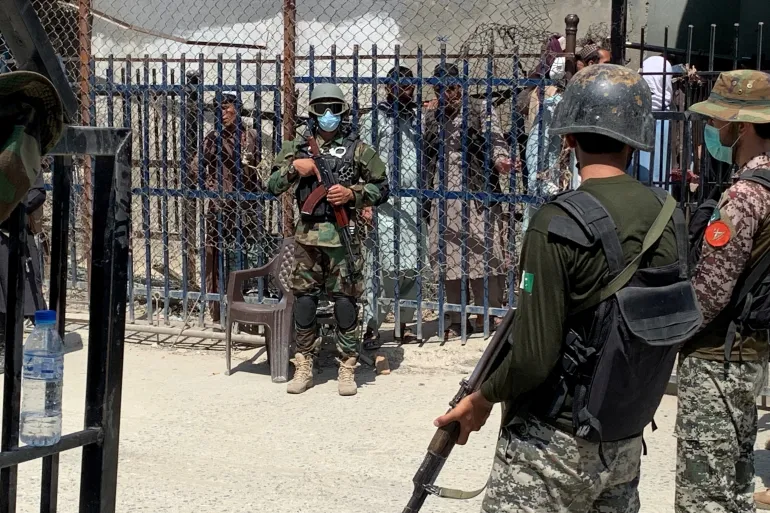 Border clashes
According to Mohammad Ali Shinwari:
A Pakistani resident of Landi Kotal, gunfire erupted early Monday after the border was closed late Sunday.
"We grew scared and thought that the two countries' armies would have begun fighting when we heard gunfire in the morning," he alleged.
Since the Taliban took control of Afghanistan in 2021, there have been border conflicts for years, as well as during the two decades when the US-backed Afghan government ruled.
Due to skirmishes between Afghan and Pakistani security officials:
The second-most important border crossing between Pakistan and Afghanistan has periodically been blocked.
Since November:
Pakistan has experienced a rise in armed attacks following the cessation of a ceasefire agreement between the Pakistani Taliban (TTP) and the government.
The TTP has been fighting against the Pakistani state for over a decade.
Speaking at the Munich Security Conference on Sunday:
Pakistan's Foreign Minister Bilawal Bhutto Zardari expressed concern that the potential for armed conflict emanating from Afghanistan could have global consequences.
In response, a spokesperson from the Taliban's foreign ministry stated:
Pakistan should address any concerns through private channels rather than public forums.
The spokesperson further asserted:
The Taliban government would not permit the use of its territory against any other countries, particularly its neighbors.