On Monday, Tehreek-e-Labbaik Pakistan (TLP) called for a countrywide shutter strike against the recent increase in prices of petroleum products and the skyrocketing inflation.
As a result, hotels and shops in various areas of Karachi, including Kharadar, Burns Road, Old City, Etihad Town, Baldia Town, and surrounding areas, remained closed, while traffic continued as usual.
In addition, due to the uncertain situation in the port city, many schools were also closed.
Protesters staged a demonstration on the road leading from Baldia's Qaim Khani Colony to Orangi Town by blocking the roads with burning tires and placing barriers.
The day before, local traders in Haripur announced that they would keep their business centers open on February 27, defying the strike call by the religious party.
According to the Young Tajir Group's leader Malik Wajahat Mehboob Awan:
The local traders unanimously decided to stay away from the strike call and keep their shops open.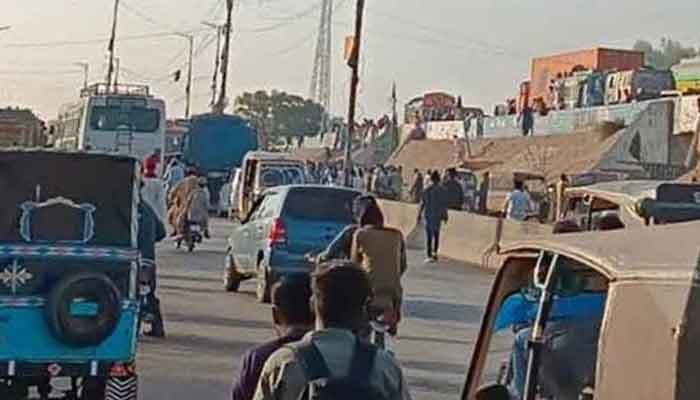 The leader of the Young Tajir Group, Malik Wajahat Mehboob Awan, announced that the local traders had decided to boycott the call for a shutter protest. He explained that the traders were already suffering due to the country's ongoing economic crisis and joining such protests would only increase their difficulties.
Instead, he urged the religious party to find other ways of demonstrating their political power without causing further losses to traders. He advised his fellow traders to keep their shops open without any fear and promised to protect their rights with the help of the local administration.
The Tehreek-e-Labbaik Pakistan (TLP) called for a nationwide strike against rising inflation on Monday.