State Bank Ending Import Restrictions From Jan 2:
State Bank Ending Import Restrictions From Jan 2
ISLAMABAD: The State Bank of Pakistan will abolish import restrictions with effect from Jan 2, 2023 especially for the essential sectors.
The central bank issued this good news late Tuesday night with the aim to give relief to industries and businesses.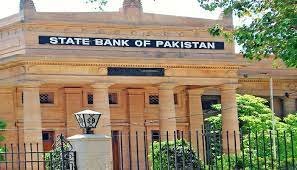 The SBP said "Attention of the authorised dealers (ADs) is invited to EPD Circular letter No.9 of May 20, 2022 and Circular letter No. 11 of July 5, 2022 wherein ADs need prior permission from Foreign Exchange Operations Department SBP-BSC before initiating any import transaction pertaining to HS Code Chapter 84, 85 and certain items of Chapter 87."
"From Jan 2, 2023, the above instructions will abolish while pending requests for import transactions already submitted to SBP-BSC pertaining to above referred HS Codes stand returned to the ADs for appropriate disposal at their end."
The central bank, nonetheless, maintained that the dealers can prioritise imports under essential imports _ energy imports, imports for export-oriented industry, agriculture inputs, deferred payment/self-funded imports and imports for export-oriented projects near completion.
Below are the essential imports
Imports of food items (wheat, edible oil, etc) and pharmaceutical raw material, life-saving/essential medicines, surgical instruments including stents.
Recent shutdown of Indus Motors and Pak Suzuki and shortage of medicines and energy may have influenced the government to lift import-related restrictions from next week.