ISLAMABAD: With the support of Nadra, the Federal Republic of Somalia has launched a national identification system, marking a significant milestone for the 'ID4Africa' movement, which seeks to provide all Africans with a digital identity by 2030.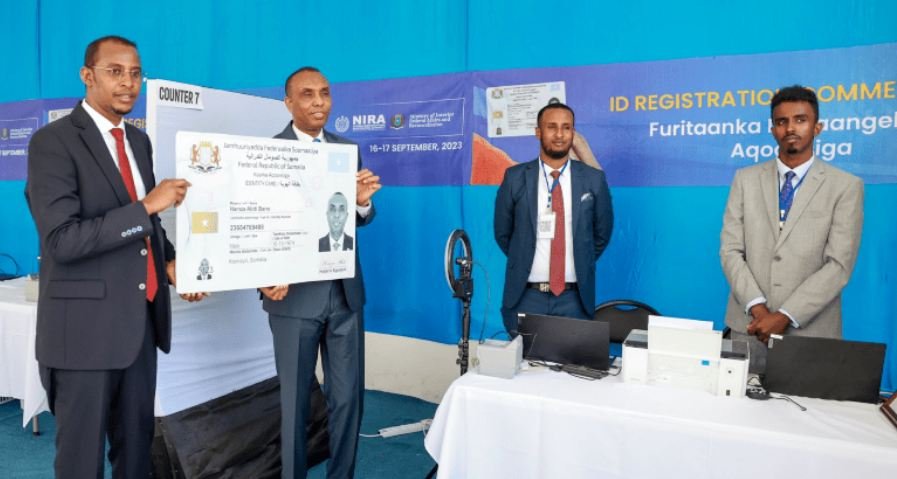 Prime Minister Hamza Abdi Barre inaugurated Somalia's national identity system during a conference held by NIRA Somalia in Mogadishu. Development partners, including Pakistan, the EU, the World Bank Group, the UK, the US, Gulf countries, ID4Africa, diplomats, and UN agencies attended the launch.
Prime Minister Hamza Abdi Barre expressed his gratitude to Prime Minister Anwaarul Haq Kakar. He also thanked the National Database and Registration Authority (Nadra) for their support in launching the Somali National ID system. He thanked them for their assistance in capacity building for NIRA Somalia.
Other dignitaries at the event praised Nadra's robust systems. They also congratulated the governments of Pakistan and Somalia on this accomplishment. Among these dignitaries were the UN Special Representative of the Secretary-General for Somalia, Catriona Laing, and the British Ambassador to Somalia, Mike Nithavrianakis.
The Somalia National ID System is part of a multimillion-dollar grant extended by Pakistan to Somalia. It enables NIRA and Somalia's Ministry of Interior to implement their mandate of enhancing the country's governance, security, and socio-economic development by equipping Somali citizens with a secure and universally recognized form of identification.
Nadra Chairman's Vision for Somalia's National ID System and 'Look Africa' Initiative
Nadra Chairman Asad Rehman Gilani stated, "Nadra takes immense pride in the successful execution and launch of Somalia's National Identification System, a testament to the power of collaboration and innovation. This achievement reinforces Pakistan's vision for a more secure and prosperous Somalia, where every citizen has access to reliable identification. The National ID System will not only bolster security but also pave the way for inclusive development, financial empowerment, and improved governance."
Furthermore, he emphasized that Somalia's National ID System aligns with Pakistan's 'Look Africa' policy. Nadra has actively assisted African governments, including Kenya, Sudan, and Nigeria, in establishing secure identity and passport solutions. These efforts have led to Africa's largest ID database, exceeding 100 million identities.
The Somalia National ID System provides a state-of-the-art biometric identification solution for Somalis, ensuring secure and universally recognized identification.