Sindh eyes establishing 20 new colleges, rehabilitating 15,000 flood-affected schools:
On Wednesday, a statement revealed that the Sindh Education Minister, Sardar Ali Shah, chaired a meeting of the School Education and Literacy Department and College Education Department to discuss the development of educational institutions.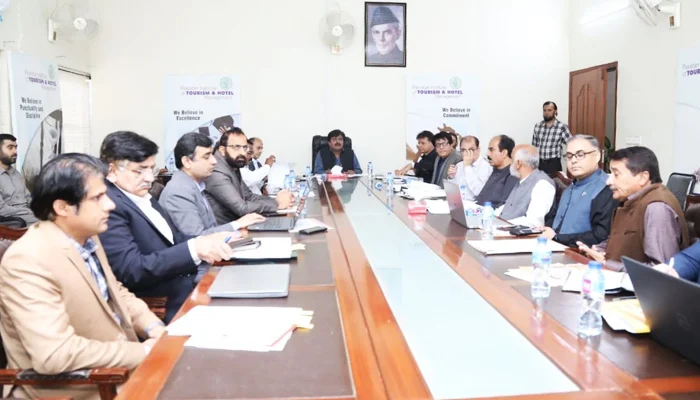 15,000 flood-affected schools
The meeting disclosed that the Government of Sindh is planning to establish 20 new colleges and rehabilitate around 15,000 flood-affected schools in the province.
Also Read: Sindh Govt To Promote Students Without Exams
The provincial minister directed officials to complete ongoing development schemes within the stipulated time and pay attention to flood-affected schools and college buildings.
Shah emphasized that after the deadly floods, the most important action is the rehabilitation of the safe teaching process.
Read More: Sindh CM Urged Inclusion Of Differently-Abled In Corporate Sector
During the meeting, it was revealed that the flood had affected 19,808 school buildings, out of which 7,503 buildings were completely damaged, and 12,305 buildings were partially damaged.
Currently, the School Education Department has rehabilitated 2,000 schools under maintenance and repair, while the department will rehabilitate 686 schools with a Chinese grant and 300 schools with the cooperation of the European Union.
Furthermore, The college education department proposed the establishment of 20 new colleges in Sindh, and the budget for the next financial year approved it.
Read more: GB CM Orders Exhaustive Inquiry Into Kohistan Mishap
Sindh Education and Literacy Department
The discussion brought to light that the Sindh Education and Literacy Department has completed and handed over 35 schools out of 50, built under the project of English Medium Schools and Comprehensive High Schools in Sindh, to the Sindh Education Foundation.
Upon completion of the building construction, teaching activities will begin in 22 schools.
Finally, The first phase of the project will involve the completion of two English medium schools in each district of Sindh.