Registrar of IHC puts objections to Imran Khan's plea of challenging arrest warrants in Toshakhana case
ISLAMABAD: Registrar of Islamabad High Court today raised objections on the plea of PTI chairman Imran Khan wherein he challenged his non-bailable arrest warrants in the Toshakhana case on Friday.
The IHC's registrar office said that the biometric verification of Imran Khan is not available.
"How can the IHC hear the matter on which it has already gave a decision?" the Registrar office raised another objection.
On Friday, lawyers of former prime minister Imran Khan again challenged in the IHC the non-bailable arrest warrants of Khan.
Meanwhile, on Thursday, Additional District and Sessions Judge Zafar Iqbal dismissed a plea of Imran Khan regarding suspension of his arrest warrants in the Toshakhana case.
PTI chairman and former prime minister, through his lawyer, file an application in the court of Judge Zafar Iqbal, requesting him to cancel non-bailable arrest warrants.
The Judge, however, rejected the plea announced his reserved verdict on Thursday afternoon.
Earlier, the Judge asked Imran Khan to surrender to the concerned authorities to avoid arrest.
He said that he would suspend non-bailable arrest warrants of Imran Khan, but with the condition that he would have to surrender to the authorities concerned.
Judge Zafar Iqbal stated this while hearing today the request of Imran Khan's lawyer to suspend arrest warrants. Khan's lawyer gave two options in the court, requesting the Judge to either suspend the issued warrants or issue bailable arrest warrants.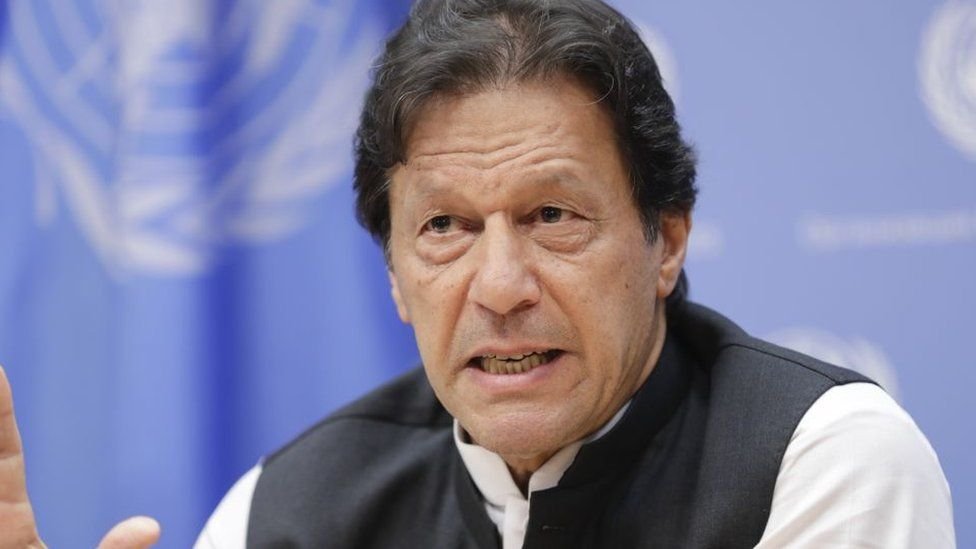 Meanwhile on Wednesday, the Islamabad High Court directed Imran Khan to submit an affidavit in the trial court about his personal appearance. The IHC, nonetheless, upheld the arrest warrants, leaving the matter to the Additional District and Sessions Judge Zafar Iqbal.
Additionally, the Lahore High Court also stopped police operation at Zaman Park on Wednesday evening. The LHC Judge said that the police should wait for the IHC and trial court order regarding arrest warrants for Imran Khan.