LAHORE/ISLAMABAD: Quetta Police team in Lahore to arrest Imran Khan:
A police team from Balochistan's Quetta has arrived in Lahore with the intention of arresting the Chairman of Pakistan Tehreek-e-Insaf (PTI), Imran Khan, in a registered case there.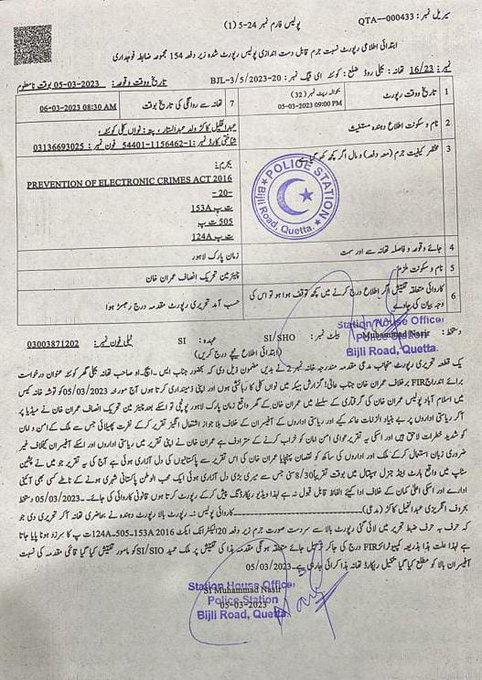 According to sources, Nadeem Ahmed, the Superintendent of Police City, and his team have arrived in Lahore with an arrest warrant for Khan issued by a judicial magistrate in Quetta.
On Thursday, the Judicial Magistrate-I instructed the authorities to detain Imran Khan and present him before the court by issuing a non-bailable arrest warrant.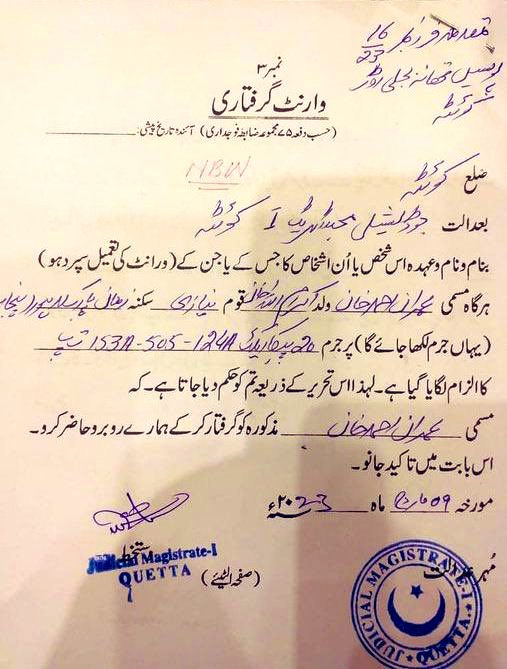 The Bijli Road police station in Quetta registered a case of defamation against state institutions against Imran Khan.
Two days ago, a citizen named Abdul Khalil Kakar filed the case, alleging that Imran Khan made baseless allegations against state institutions and spread hatred by making inflammatory speeches against state officers.
Furthermore, A police team led by SP Nadeem Ahmed has arrived in Lahore from Quetta to arrest Imran khan on the non-bailable arrest warrant issued by a judicial magistrate in Quetta.
Moreover, The team includes a DSP named Abdul Sattar Achakzai, a sub-inspector named Malik Hameed, two trained commandos named Qaiser and Sultan, and a driver named Ilyas.
CCPO Lahore Bilal Siddiq Kayana has received information about the arrival of the Quetta Police team and intends to arrest Imran Khan.
Furthermore, media outlets that support the ruling coalition have reported that Imran Khan is likely to face arrest.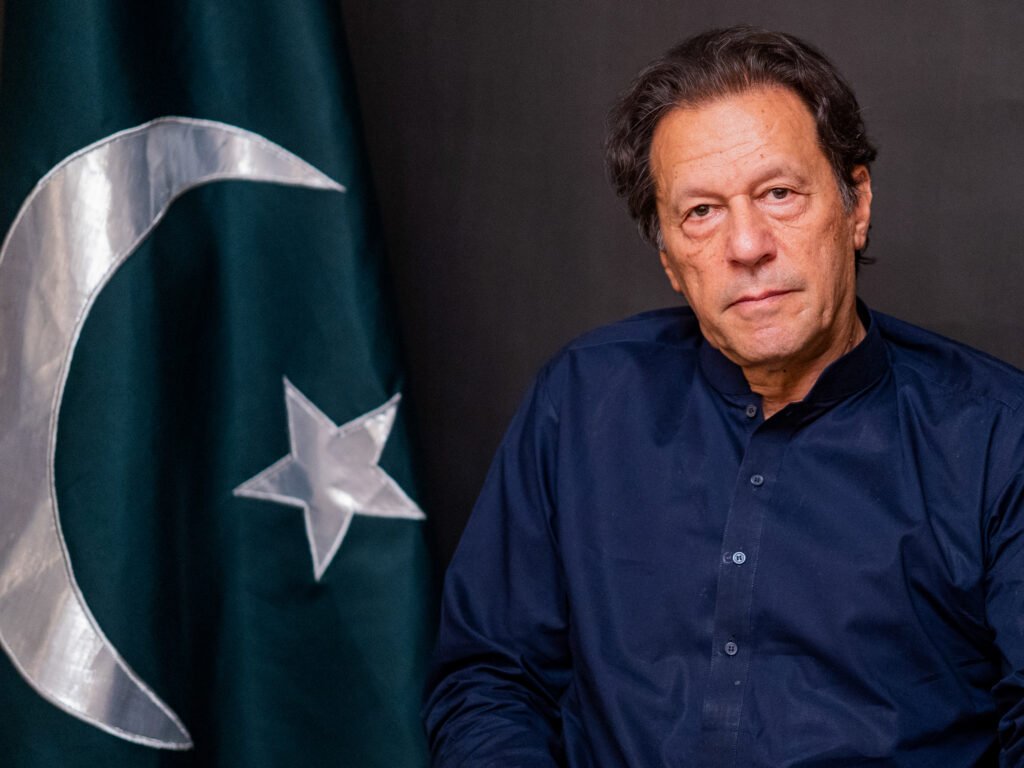 Interior Minister Rana Sanaullah expressed his desire to take Imran Khan to Mach Jail during a TV interview in November last year, and now he will be taken there.
In order to ensure Imran Khan's arrest, the authorities plan to deploy over 1,300 police personnel, including the riot force.
Read More: BOL TV Co-Chairman Shoaib Shaikh Arrested In Islamabad