QUETTA/ISLAMABAD: Quetta police raided the residence of Balochistan's Minister for Works and Communication Mir Abdul Rehman Khetran after recovery of three bodies and minister's alleged involvement in triple murder.
On Tuesday, police have recovered three dead bodies from a well in Barkhan area of Balochistan. Family of the deceased blamed the provincial minister for the triple murder _ mother and two children.
Five other family members of Khan Muhammad Marri are still in the private jail of Khetran, as claimed by the protesters.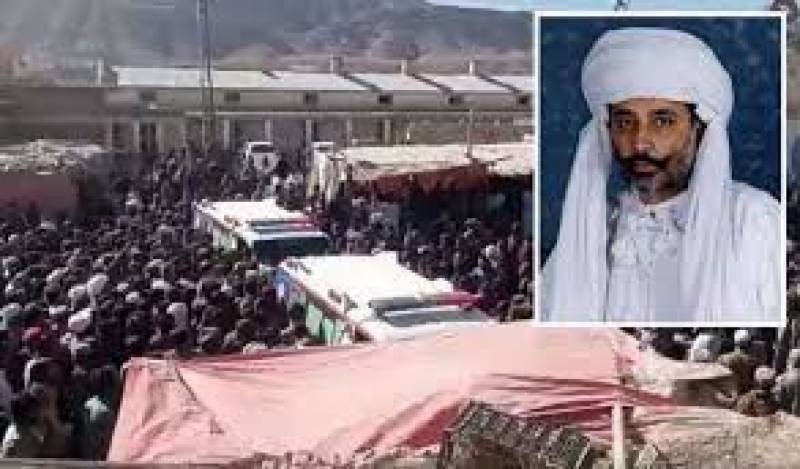 Meanwhile, hundreds of the people of Marri tribe and others gathered in the Quetta's red zone on Tuesday along with dead bodies, demanding immediate arrest of Khetran and recovery of detained five members of a family.
Chief Minister Balochistan has ordered the arrest of Sardar Khetran in this triple murder case.
Marri said, "These are the bodies of my wife and two sons who were kept in a private jail in Haji Kot for the last four years." He identified them as his wife Granaz, 40, and sons Muhammad Anwar (22) and Abdul Qadir (15).
Khan Muhammad Marri was once hired as a security guard with a provincial minister in Quetta. He alleged that his wife and sons are in the private jail of Sardar Khetran.
Balochistan police conducted raids at different place, but they could not arrest Khetran.
Balochistan Assembly also witnessed a heated debate over the triple murder and alleged involvement of a provincial minister.
Protesters staged a sit-in at the red zone in Quetta on Tuesday to influence the provincial government to take action against the minister.