PTI Rally at Minar-e-Pakistan Thwarted as LHC Intervenes:
ISLAMABAD/LAHORE: On Thursday, the Lahore High Court (LHC) prevented the Pakistan Tehreek-e-Insaf (PTI) from holding a rally at Iqbal Park (Minar-e-Pakistan) on Sunday, urging the party to allow citizens to continue their routine lives.
Despite security concerns, PTI Chairman Imran Khan planned to lead the "historic" public rally in Lahore on March 19.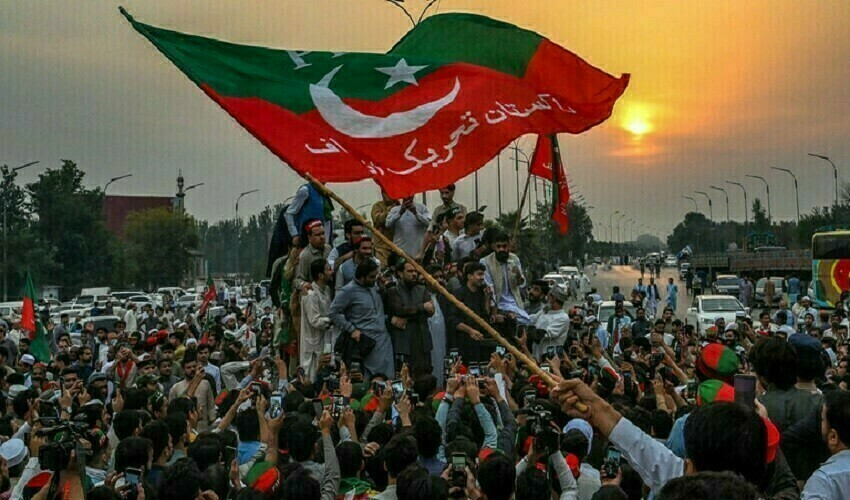 Fawad Chaudhry, PTI Senior Vice President, had approached the high court a day prior to stopping the police operation in the Zaman Park area, where police had acted on court orders to arrest Khan in the Toshakhana case.
Following the initial hearing, the high court instructed the police to halt the operation until 10 am today, which helped de-escalate the situation at the former prime minister's residence, which had turned into a battleground.
During today's hearing, Justice Tariq Saleem Sheikh pointed out that both the Lahore High Court (LHC) and the Islamabad High Court (IHC) had not prevented law enforcement officials from executing the arrest warrants against the deposed prime minister.
The Pakistan Tehreek-e-Insaf (PTI) workers clashed with law enforcement personnel for almost 24 hours while trying to arrest Imran Khan, who had been removed from his position as prime minister in April of last year.
Law enforcement officials used tear gas while PTI supporters hurled Molotov cocktails, resulting in injuries to many individuals, mostly police officers, during the confrontation.
Following his dismissal through a parliamentary vote in early 2022,
The legal proceedings started against Khan, and he has been organizing nationwide protest rallies ever since, calling for a snap election.
Unfortunately, during one of these rallies, someone shot and injured him.