PTI chief Imran Khan claims he will be jailed for 10 years in a sedition case in "London plan"
Former prime minister and Chairman of Pakistan Tehrik-e-Insaf Imran Khan claimed that under the "London Plan" he will be jailed for 10 years on sedition charges.
Imran Khan levelled these serious allegations in his Tweets.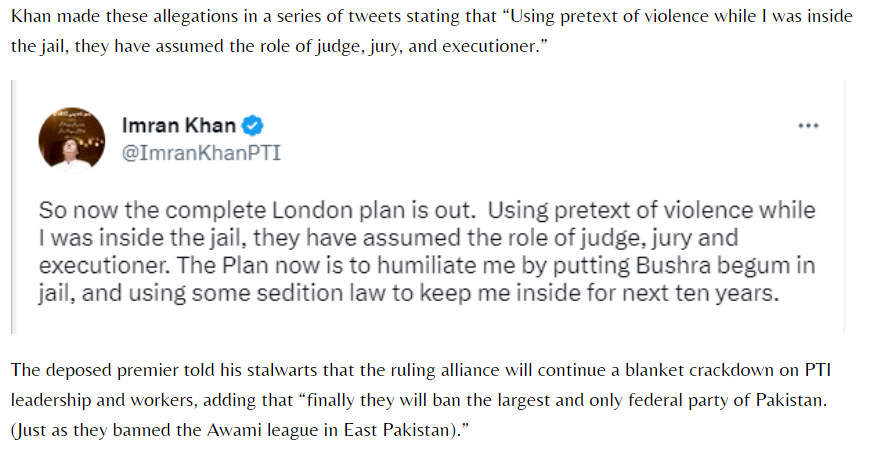 "So now the complete London Plan is out. Using the pretext of violence while I was inside the jail, they assumed the role of judge, jury, and executioner. The plan now is to humiliate me by putting Bushra begum in jail and using some sedition law to keep me inside for the next ten years," Imran Khan said.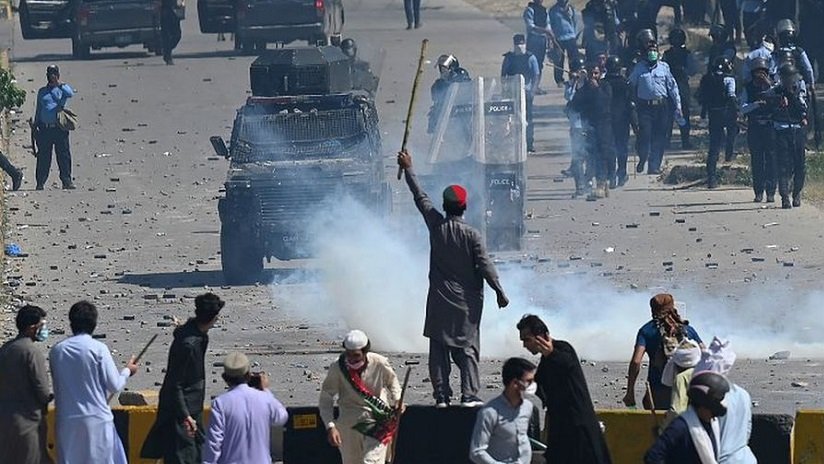 PTI leaders and supporters are being arrested in May 9 mishaps
Hundreds of PTI leaders and supporters have been arrested throughout the country after Prime Minister gave authorities 72 hours deadline on Saturday to round up miscreants on May 9.
PM gives 72 hours deadline to arrest miscreants
Shahbaz Sharif gave authorities a strict deadline of 72 hours to identify and arrest individuals involved in the violent riots that broke out following the arrest of Imran Khan. The riots, which resulted in fatalities, erupted after Khan's arrest.
Prime Minister of Pakistan Shahbaz Shareef visit Corps Commander's home and Hospital.13 May 2023
Punjab Safe City Authority Headquarters
During a meeting at the Punjab Safe City Authority Headquarters in Lahore, the prime minister announced that the cases related to the violent protests triggered by Imran Khan's arrest will be tried by anti-terrorism courts.
He added that all available resources, including technological aid and intelligence, are being utilized to identify and apprehend those responsible for the rioting.
He emphasized that bringing these individuals to justice is a crucial test case for the government.
So far, more than 3,500 PTI supporters, including some senior leaders, have been rounded up for their alleged involvement in May 9 violence.