President Xi sending envoy to Ukraine for settlement of conflict with Russia
Chinese President Xi Jinping said that he was sending an envoy to Ukraine who will act as a mediator to pursue a political settlement of the conflict with Russia.
President Xi said this in a phone-call he made to Ukrainian President Volodymyr Zelenskyy for the first time since Russia launched its full-scale invasion of Ukraine.
Ukraine's President said that the phone call lasted nearly an hour and was "long and meaningful".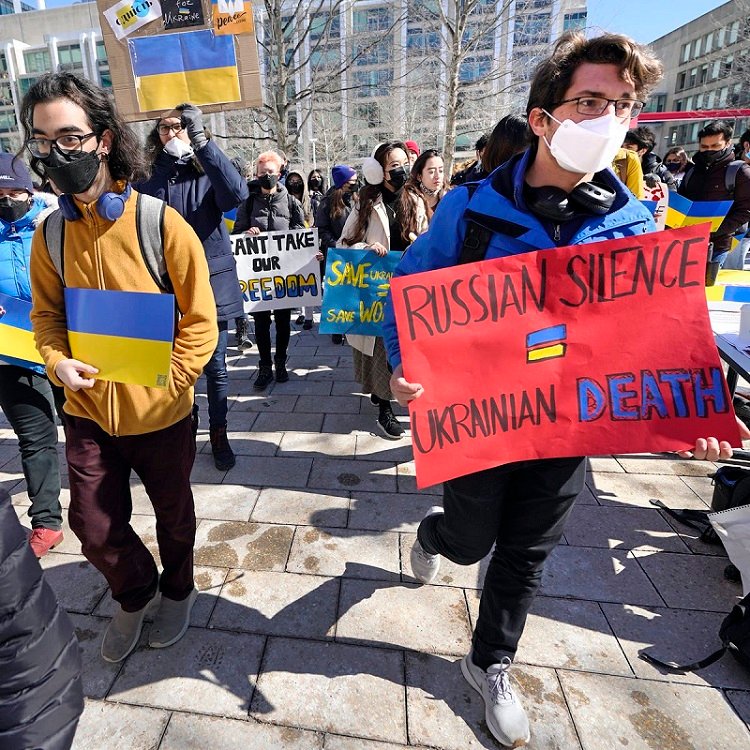 Ukrainians are protesting against Russian invasion.
"I believe that this call, as well as the appointment of Ukraine's ambassador to China, will give a powerful impetus to the development of our bilateral relations," Zelenskyy wrote on Twitter.
The first known wartime phone call between the two leaders comes after Xi and Zelenskyy both said they were willing to speak to each other following Xi's visit to Moscow in March.
Ukrainian President also tweeted a message on April 26, confirming his telephonic conversation with President Xi as meaningful.
According to state media of China, Wednesday's call was made at Zelenskyy's invitation and that Xi told him that as a responsible nation, Beijing could not be a "bystander" to the conflict.
"On the Ukraine crisis, China always stands on the side of peace and China's core position is to promote peace via talks," the Global Times quoted Xi as saying during the call.
A Chinese foreign ministry statement said an envoy – a former ambassador to Russia – would visit Ukraine to seek a "political settlement".
As China has mediated between Saudi Arabia and Iran and ended their decades-long dispute, experts believe that China can broker a truce between Russia and Ukraine.