ISLAMABAD: Caretaker Prime Minister Anwaar-ul-Haq Kakar penned a letter to his Afghan counterpart, emphasizing the importance of collaborative efforts to attain shared objectives.
Amid increasing tension due to rising cross-border terror attacks, PM Kakar has written a letter to Afghanistan's interim Prime Minister, Mullah Muhammad Hasan Akhund. In the letter, PM Kakar stated that Pakistan and Afghanistan share close fraternal relations as neighboring countries with deep-rooted ties in religion, culture, and history.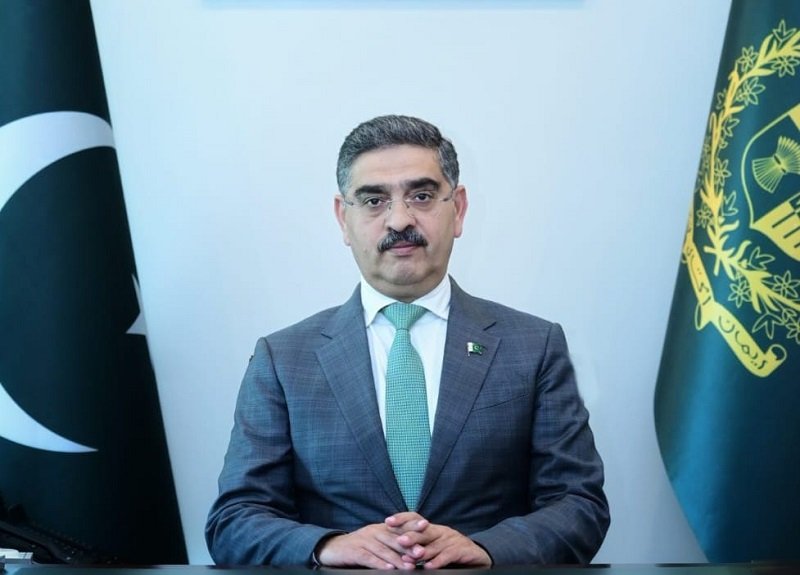 He expressed Pakistan's determination to strengthen bilateral political, security, and economic relations with Kabul. Last week, Pakistan accused the interim Afghanistan government of misusing the transit trade agreement, emphasizing the need for customs authorities to ensure compliance with existing understandings and agreements.
The Foreign Office stated, "It is important for our Customs authorities to ensure that any border trade that takes place complies with the understandings and agreements that exist between Pakistan and Afghanistan and that such commercial activities do not contravene Pakistani laws."
The statement noted that trade between the two countries had increased, thanks to Pakistan's facilitation of trade with Afghanistan. Following a September 6 clash between the security forces of both countries, which resulted in a Frontier Corps soldier's injury and the closure of the Torkham border, diplomatic sources revealed that the Afghan PM had sent a congratulatory letter to Kakar on assuming the role of caretaker prime minister.
PM Kakar Reiterates Commitment to Afghan Peace and Security
PM Kakar expressed gratitude for the congratulatory letter and reiterated Pakistan's commitment to fostering durable peace in Afghanistan and the region. He mentioned engagement with the Afghan Taliban and the international community and highlighted the Taliban's commitment under the Doha agreement not to use Afghan soil for terrorism against any country.
Regarding terrorist attacks originating from Afghan soil, PM Kakar affirmed Pakistan's right to defend against such activities and promised to take necessary steps to protect its people and land when needed. He also indicated a readiness to make appropriate decisions in the future.