ISLAMABAD: The Ministry of Foreign Affairs has directed all the foreign missions of Pakistan abroad not to issue visas to Afghan nationals.
The Ministry took the decision after receiving reports that the foreign mission in Sweden issued visas to 1,600 Afghan citizens on fake documents.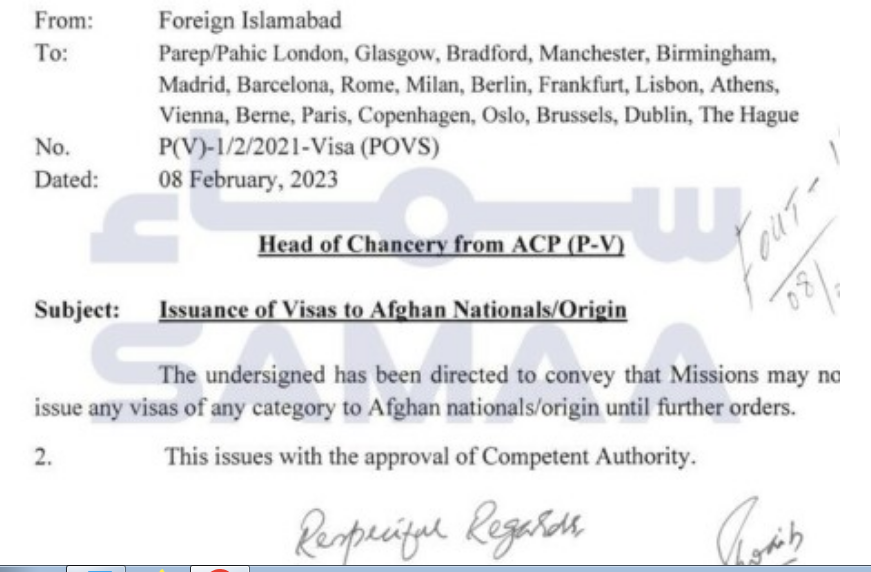 Therefore, in a letter written to the foreign missions on Feb 8, 2023, the Foreign Office said that visas will not be issued to Afghan nationals till further order.
The Ministry of Foreign Affairs, nonetheless, gave no further information about this decision.
How a large number of Afghan nationals got visas from Sweden on fake documents and for what purposes? It is also not yet clear at this stage, Samaa TV reported today.
The FO, however, has ordered a probe to fix responsibility for visas issued to Afghanis from Sweden on forged documents.
It is also not clear whether or not Afghan nationals will be given visas at Torkham and Chaman border points.