Pakistan In Grip Of Dense Fog, Causes Disruption Of Road And Air Traffic:
National: Pakistan In Grip Of Dense Fog, Causes Disruption Of Road And Air Traffic
LAHORE: Due to heavy fog, several highways and motorways remained closed in many areas of Punjab on Wednesday.
Due to heavy fog, many trains were delayed for hours.
Flight schedules were also significantly impacted by cold weather and dense fog.
The Lahore Multan Motorway from Faizpur to Nankana Sahib, the M2 Motorway from Lahore to Kot Momin, and the Lahore Sialkot Motorway from Lahore to Sambaryal remained closed for traffic.
while other Central Punjab highways, particularly the GT, were severely impacted Due to poor visibility on the road.
A Motorways spokesperson advised drivers to avoid unnecessary travel, use fog lights on their vehicles, and call helpline 130 for assistance if needed.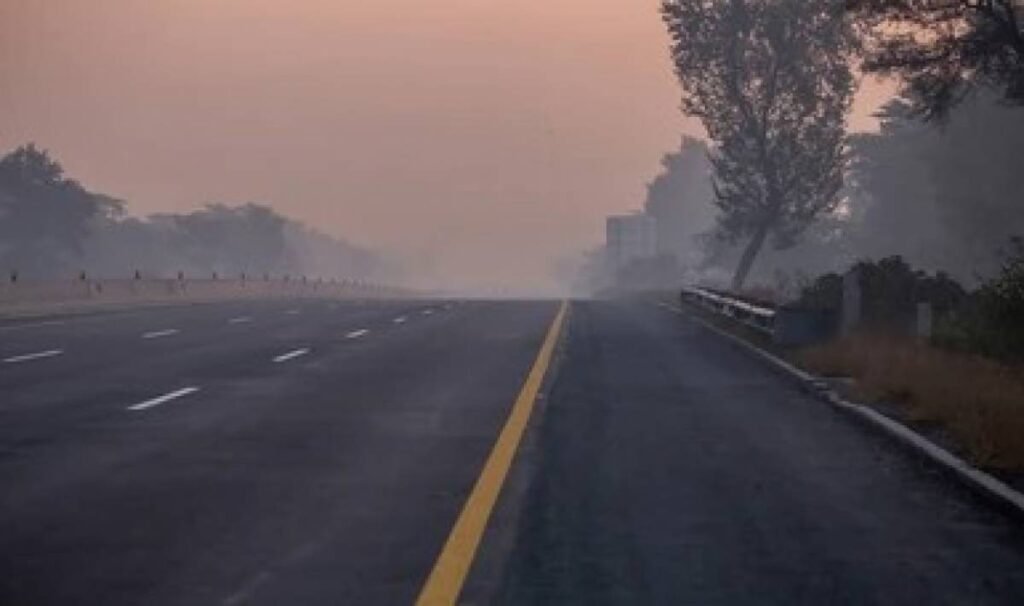 Traffic was congested on various roads entering and exiting Lahore, necessitating the visit of senior officials such as CTO Lahore Dr. Asad Malhi to problem areas.
Areas such as Thokar Niaz Baig, Canal Road, Raiwand Road, Johar Town, Khayaban Amin Township, and Multan Road to monitor traffic management.
Due to the closure of the highway, all vehicles entering from the Eastern Bypass, Thokar Niaz, and Babu Sabu were prohibited.
He stated:
The number of wardens stationed at entry and exit points has been increased in order to assist motorcyclists.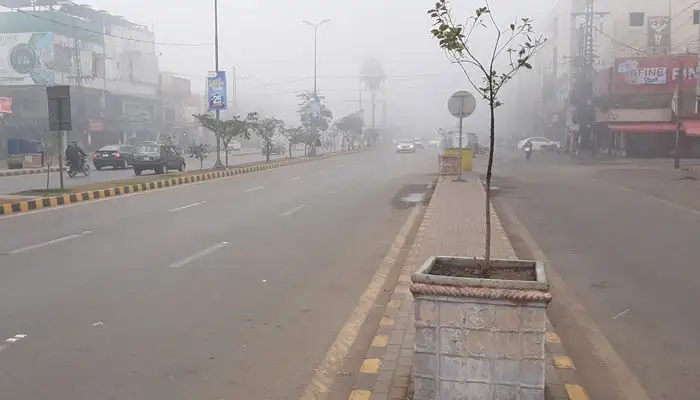 He further stated:
Traffic wardens are working to keep traffic moving in heavy fog.
And citizens are being kept up to date on the fog situation via the Rast app and FM 88.6.
Because of heavy fog at Allama Iqbal Airport, visibility was reduced to 50 metres.
Visibility causes many domestic and international flights to be cancelled or delayed.
Turkish Airlines flights TK 715 from Lahore-Istanbul, TK 714 from Istanbul-Lahore, and Oman Airline flight WY 342-Muscat were all cancelled.
Including flight PK 740 from Jeddah to Lahore. Thursday's game will begin at 4:30 a.m. CAA representative.
Meanwhile, flight PK 203 from Dubai to Lahore has been delayed by 10 hours.
while flight PK 204 from Lahore will depart at 4 a.m. today (Thursday).
PK 840 from Jeddah-Lahore, PK 739-Lahore to Jeddah, PA 413 from Sharjah-Lahore, and PK 230 from Muscat-Lahore were also delayed.
Flights from Lahore to Karachi (PF 146) and Karachi to Lahore (PF 145) were also cancelled.
According to a CAA spokesperson:
the visibility limit at Multan airport has been reduced to 600 meters, as has the visibility limit on Dubai to Sialkot flight PK 180, Jeddah to Lahore PK 768, Madina to Lahore PK 848, and Madina to Lahore PK 748.
Flights to Islamabad were diverted, and passengers were transported to their destinations by buses provided by the airlines.
The spokesperson advised passengers to check the flight schedule at airports before departure.
And visit www.caapakistan.com.pk or call the helplines 080000114114 and 111222114.
Due to heavy fog, train schedules were also delayed by 7 to 8 hours, causing passengers to suffer for hours in freezing temperatures.
Pakistan Express was delayed by 8 hours, Tezgam by 6 hours, Rehman Baba Express by 6 hours, Milat Express by 5 hours, Allam Iqbal Express by 5 hours, and Khyber Mail by 5 hours from Karachi to Lahore.
Karachi Express is delayed by 5 hours, and Karakoram Express is delayed by 3 hours.
Jafar Express is delayed by 4 hours, and Baba Farid Express is delayed by 3 hours.