Oil Industry Issues Warning of Imminent Petrol Shortage:
Oil Companies Advisory Council (OCAC) in a recent report warned the Government of a major disruption in the already fragile supply chain.
According to the report, the oil industry is struggling to arrange crude oil and petroleum products due to foreign exchange constraints and current product pricing.
The industry has sought urgent engagement to address the severe impact of the recent depreciation of the rupee.
The report highlights that the existing letter of credit (LC) lines have become insufficient due to the recent depreciation of the Pakistani rupee, which could result in disruptions to the import of crude and refined products.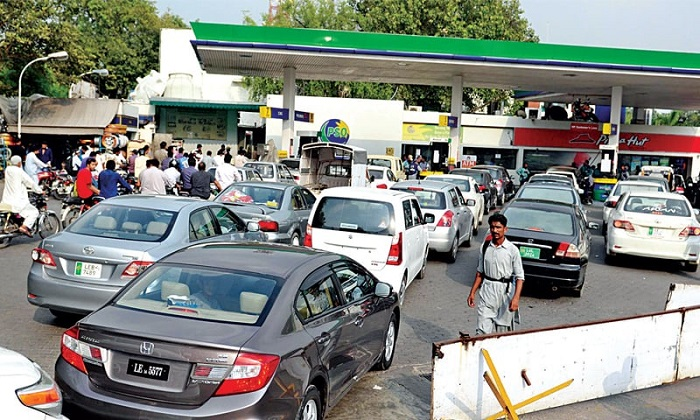 The OCAC has requested the government to create a transparent mechanism for recovering all foreign exchange losses in product pricing and to immediately revise prices based on the current exchange rate.
Read More: Petrol Dealers Reject Hike In POL Prices
The report also warns that additional working capital burdens can raise significant concerns for OMCs in this challenging environment.
Furthermore, The OCAC has urged the government to increase limits for oil companies and refineries to manage the impact of rising oil prices and rupee depreciation, which is critical to the sector's survival.
Read More: Govt Reduces Price Of Petrol By Rs. 5 Per Litre
Petrol shortage is a critical issue in Pakistan due to the country's heavy reliance on imported oil. It impacts daily life, transportation, and businesses. As an essential fuel, petrol is crucial to power generators, factories, and transportation networks. Therefore, any disruption in its supply chain can have severe economic and social consequences.