Nawaz Sharif says 'who will accept the decision' of the suo moto bench?
LONDON/ISLAMABAD: PML-N supremo gave a hint that the coalition government and the PML-N and its allied parties will not accept the decision of the Supreme Court bench hearing delay in polls in Punjab and KP.
Nawaz Sharif said, "Who will accept the verdict of the unaccepted bench?". The National Assembly and Senate have already approved a new law abolishing the chief justice's suo moto powers along with some of the key changes.
The Supreme Court of Pakistan Practice and Procedure Bill has been sent to the President of the country for signature, he added.
Even in 2017, Sharif said that such a bench was formed which made the future of Pakistan bleak. In 2018, he said, a 'dirty joke' was played with Pakistan that ruined the country," Nawaz Sharif said.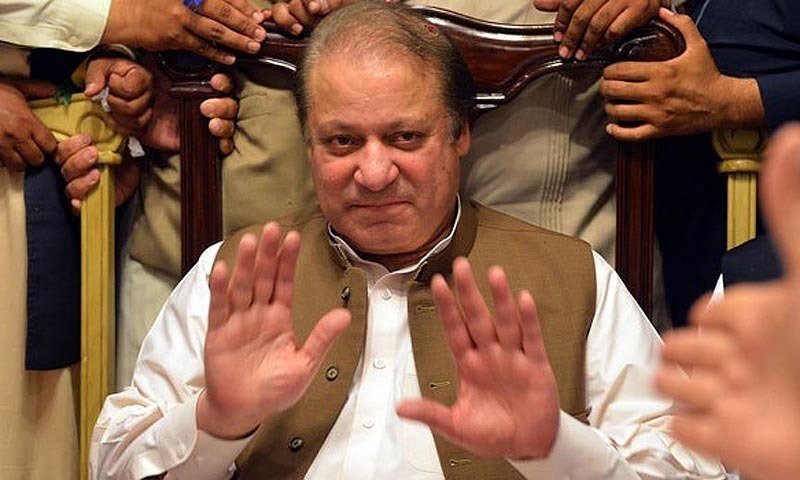 Citing prices of vegetables, the US dollar, sugar, electricity bill, flour, and other essential commodities, Nawaz Sharif said that his government (when he was PM) controlled the prices and gave relief to the masses.
PML-N supremo stated this while addressing a press conference in London on Friday amid reports of a split amongst the apex court judges over the ongoing suo moto hearing of delay in polls.
The SC bench has dissolved three times in recent days because of a difference of opinion among judges over suo moto and hearing of the case of delay in polls on a plea of the PTI.
Why is no suo moto against ex-army chief Bajwa
Nawaz Sharif also said why there has been no suo motu on the claims General (rtd) Qamar Javed Bajwa made in his recent interviews with journalists.
Nawaz Sharif warned that the Supreme Court decision about polls in Punjab and KP would lead to the nation anywhere.
"After this decision, the price of the dollar will increase to Rs500," Nawaz Sharif further added.
He said everyone is saying that there was discrimination against Nawaz Sharif but no one was held responsible.